Dogue de Bordeaux / Bordeauxdogge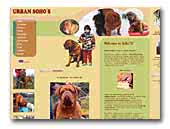 Urban Soho's Dogue de Bordeaux
Dogue de Bordeaux - the best breed in the world.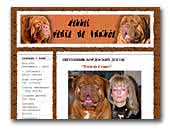 Perle de France
Kennel "Perle de France" part of the Kennel Union of Ukraine (the system FCI), founded in 1995, a breeding kennel built on the blood of the best dogs of the World.

Professional Travel assistance in all - advice on growing puppies.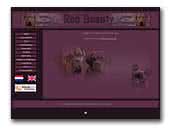 Redbeauty
Hello, my name is Marion, and my big loving is the Bordeaux on this momment we have 9, bordeauxdog and 1 frencie and hope in the summer having a nw breed in our kennel. We love too walk shows Nat and internationaal, more info about us and my dogs, you can,t find on the site,
greetings Marion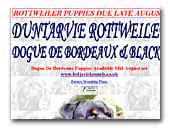 Duntarvie Rottweilers,
Dogue De Bordeaux and Black Pugs
A family show kennel, breeding for true type, temperament and health. All our animals are adored members of our family and as such, although living in kennels, enjoy the freedom our home, with long periods of free running, play and constant interaction all our dogs are happy, healthy and of outstanding character.
Rottweiler
Pug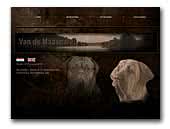 Van de Maasparel
Dogue de Bordeaux and Fila Brasileiro Kennel based in The Netherlands. We breed for passion on health and character.
Fila Brasileiro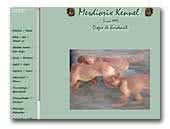 Merdiorix Kennel
Small home kennel whit breed dog bordeaux or english bulldog.
English Bulldog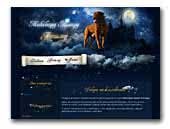 Maksbord Logard Butler
Site of a Dogue De Bordeaux of Maksbord Logard Butler. Here you will find a lot of an interesting material on breed, look at a photo from training, learn our ancestors.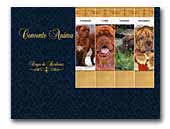 Concento Anima - Dogue de Bordeaux
One of leading nurseries of Russia on cultivation Dogue De Bordeaux. Red giants with heart of the child! Elite blood, dogs-champions of the countries and Europe. Competent consultations on acquisition and cultivation Dogue De Bordeaux, a photo of dogs of nursery.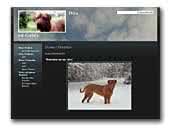 Dita od Gabči - Dogue de bordeaux FCI
Born in Dogue de Bordeaux "od Gabci" kennel from Czech Republic now lives in Vilnius, Lithuania. Her parents have the leading European blood. Participates in many dog Shows yearly and gets excellent results from Judges. Please visit my site.
Dogue de Bordeaux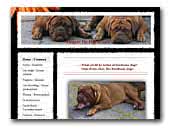 doguedebordeaux.lv
Welcome to the page about the Dogue de Bordeaux in Latvia.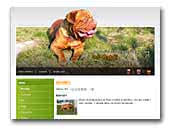 kennel od Gabči
We are a small, family kennel situated the west of Czech Republic. We've bred Dogue de Bordeaux since 2001 and it became our passion. Our aim is to breed quality and healthy puppies. You are welcome on our website.
.

.