English Cocker Spaniel
Spaniel (Cocker)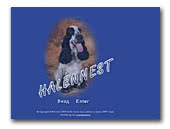 HALENNEST
English cocker spaniels ... it's a LOVE! And we want to share it with you! Welcome to our website!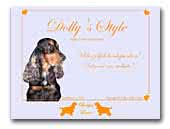 Dolly's Style English Cocker Spaniel Kennel
Solid english cocker spaniel breed in Hungary.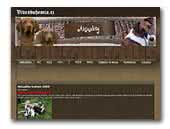 VIVES BOHEMIA
Hunting dogs kennel from Czech Republic. "Vives Bohemia" affix. Our goal is to breed healthy puppies with temperament, working premises and conformation closest to as described by the breed standard. We prefer Dachshunds Normalgrösse Rauhhaar, Deutscher Kurzhaariger Vorstehhunds,  English Cocker Spaniels and Rövidszörü Magyar Viszlas of high quality hunting characteristics.
Dachshund
German Shorthaired Pointer
Hungarian Shorthaired Vizsla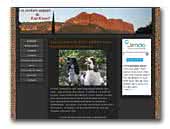 Kap'Kanay English Cockers Spaniel
Un tout petit élevage de haute sélection, à mi chemin entre les lignées anglaises et les lignées des pays du Nord.

A little kennel with the exigence of the high selection, between the english bloodlines and the northen country kennel.

Un pequeño criadero, pero una alta exigencia de calidad, un mestisaje entre los linajes de Inglaterra y los de los países del Norte

Bienvenue, welcome, bienvenidos.
Great Swiss Mountain Dog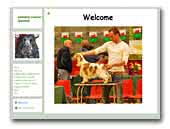 Kamebry Cocker Spaniels
Hobby breeders of show quality parti-colours.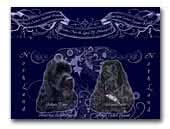 From Northland Of Hungary Kennel
English Cocker Spaniel & American Cocker Spaniel Welcome !! Black Mirage Puppies and Dogs!
American Cocker Spaniel
« Prev 1 2 3 4 5 6 7 8 9 10 11 Next »