English Cocker Spaniel / Spaniel (Cocker)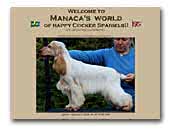 Manaca's
Cocker spaniels & Miniature Dachshunds
Breeder of English Cocker spaniel at Top level. Also a small breeding of shorthaired miniture Dachshunds.
Dachshund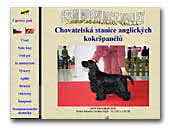 From Moonlight Valley
English cocker spaniel, black, golden, black and tan, puppies, ...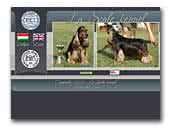 La Scale kennel
We are a small kennel in Hungary, but we have 4 beauty show cockers, from Hungarian, Austrian and England.

Our dogs have Champion titles. A lot. :) And 2 have working test 1. and 2. place! I have a sable dog who have 5 champions and 2 BIS. And my best female have Inter champion, and Inter Show Champion titles. They have PRA, FN and HD results. My favorite color is the sable I would like improve this color all over the Word. I'm breeding zobel / sable english cocker spaniels, and I hopw one time the judges will love this beauty colour!!!

Best Regards,
Laura Szlávy-Kovács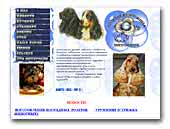 Golubaya Zhemchuzhina
Welcome to website English Cocker Spaniel and Yorkshire terrier Kennel!
Yorkshire Terrier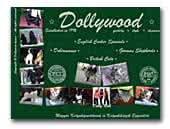 Dollywood Kennel
Kennel of the Year in 2003! Quality, style, elegance!

High qualitative english cocker spaniel, dobermann kennel! English cocker spaniels for shows, hunting and family pet! Dobermanns for shows, work and family pet!
Dobermann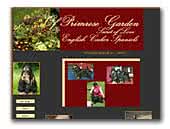 Of Primrose Garden English cockers
Breeder of english cockers in the speciale colors liverliver&tan, black&tan, liver roan & tan, sable, ...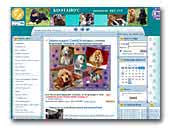 Koetano's cockers kennel
Welcome to website of "Koetano's Cockers" Kennel (RKF-FCI)! Our cockers have proved as excellent show dogs, home pets, and also the assistant in the field!
American Cocker Spaniel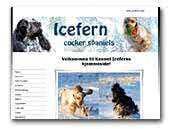 Kennel Icefern
Small scale breeder of particolour quality Cocker Spaniels in the midle of Norway.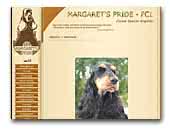 Margaret's Pride
English Cocker Spaniel
We would like to invite you all to our website of English Cocker Spaniels kennel from Poland.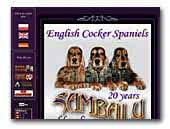 Sambalu English Cocker Spaniels
Home site of Shalka, Batika and Sammy - sable English cocker spaniels.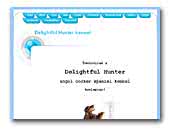 Delightful Hunter
english cocker spaniel kennel
English Cocker Spaniel kennel in Hungary.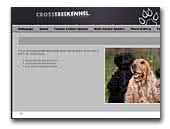 Crosstree
I have been passionate about dogs these last 34 years, since I was 3 years old. Currently residing in Santa Venera, a small town in the centre of Malta (Europe), in the last five years I have been highly encouraged from my uncle to start breeding and give shows with Cocker Spaniel.

My dedication to my dogs have been growing lately especially when I have been participating in regular Dog Shows around the islands and won various shows.
.

.