English Cocker Spaniel
Spaniel (Cocker)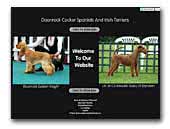 Doonrock Kennels
Breeders of Irish Terriers and English Cocker Spaniels.
Irish Terrier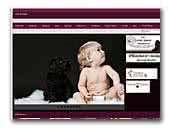 Dream Cocker
English Cocker Spaniel Züchtung
Bei der Züchtung Dream Cocker erfahren Sie alles über den Englischen Cocker Spaniel. Wir Züchten diese Rasse seit 2006 . Wie so der Englische Cocker Spaniel?!

Cocker Spaniel sind ausgezeichneten Familienhund, nicht zu groß und nicht zu klein, Intelligen und vielseitig begabt, Ob also Sporthund , Jagdhund oder Familienhund ein Englischer Cocker Spaniel ist Anhänglich und Treu.

Es konnte nicht sein, dass mein Leben nur mit einem Hund weitergehen sollte,so habe ich entschieden, dass wir uns noch eine kleine süße Maus zu legen werden. Und so fing alles an.......... Heute Leben wir, mein Mann, meine Wenigkeit und unsere 5 Hunde Shakira, Kaya, Sara Bonita & Gracia ,2 Katzen Mormo & Hera in kleinen Dorf Namens Schönefeld. Ich habe mir meinen Traum erfüllt und lasse ihn Leben.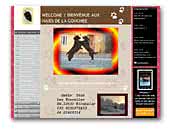 Des Haies de La Conchée
We have a small kennel of Cockers Anglais & Field Spaniels since 1980,our aim is to produce sound solid Cockers and Fields with show and work aptitudes ,whe have 2 or 3 litters a yeaar and all our dogs live in home.

We live in Bretagne at 5 mn from the beach!!!!
Field Spaniel
Irish Water Spaniel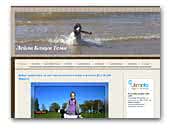 Leila Blium Tema
English cocker spaniel from Latvia!!!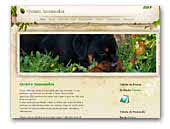 Quinta Anunnakis
Portuguese Kennel of Retriever Labrador, English Cocker Spaniel and Rottweiler.
Labrador Retriever
Rottweiler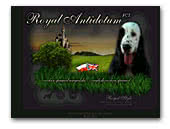 Royal Antidotum
english cocker spaniel kennel
Royal Antidotum is a home kennel of english cocker spaniel. Currently lives with us team of charming dogs that live with us at home as full members of the family. Puppies in our breeding cocker spaniels are rare and our girls haven't more than two litters in their life.

We make every effort to ensure that the dogs from the kennel Royal antidote not only had a great exterior, but also to have a perfect character, and to be healthy, and therefore attach great importance to the proper socialization of puppies (which are reared at home among our adult spaniels) and we are trying that our puppies come from healthy parents. We have in our kennel two stud dogs - Ch. BASSCO Royal Antidotum (blue-roan) and Ch. CASSANOVA Royal Antidotum (black).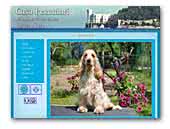 Casa Pecchiari's kennel
My name is Diego Pecchiari and, with my partner Valnea, live in Trieste, close to the Slovenian border. We are sure that our enthusiasm and passion for this great little breed will help us along our way. Now, words must give way to facts. We kindly thank all those who have helped us so far and all those who will help us in the future.
Diego and Valnea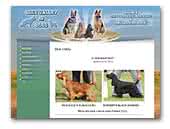 Blue Valley of Dogs
Breeder of english cocker spaniel and german shepherd dog.
German Shepherd Dog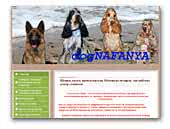 dogNAFANYA
Nursery, puppies, are viscous, producers.
German Shepherd Dog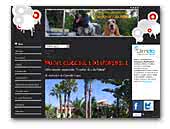 'I cocker di c.da Palma'
Allevamento amatoriale
L'allevamento "I cocker di c.da Palma", si trova in Sicilia e precisamente ad Avola, una cittadina del Siracusano posta fra il magnifico mare Ionio ed i Monti Iblei. Il nostro più che allevamento amatoriale, è una famiglia allargata in quanto siamo in compagnia di quattro splendidi ed equilibratissimi cocker che ci riempiono le giornate col loro carattere allegro e gioioso, proprio come fanno dei veri componenti della famiglia.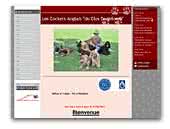 Du Clos de Milomé
Elevage amateur et familial de cockers anglais unicolores.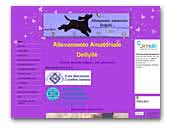 Cocker Dellyllè
Allevamento amatoriale riconosciuto E.N.C.I ed F.C.I alleva con amore e passione cuccioli figli di genitori testati per le malattie genetiche. I cuccioli allevati in casa vengono consegnati a 75 giorni con pedigree di ottima genealogia, vaccinati, sverminati, con microchip e con i test dei genitori delle malattie genetiche.

Nel sito potrete vedere i miei cuccioli passati e presenti e tutte le foto e le informazioni su di me e le mie bimbe.


« Prev 1 2 3 4 5 6 7 8 9 10 11 Next »