English Cocker Spaniel
Spaniel (Cocker)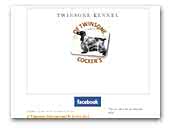 Of Twinsone English Cocker Spaniel
Criação e selecção de English Cocker Spaniel.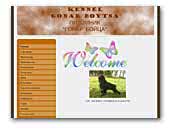 Kennel 'Gonar Boy'
Welcome to kennel "Gonar Boytsa" in Belarus. My dog breeds - American cocker, English cocker, Russian Spaniel, Russian Toy and Yorkshire Terier. More info, my dogs, puppies, dog show and ...
American Cocker Spaniel
Russian Spaniel
Russian Toy
Yorkshire Terrier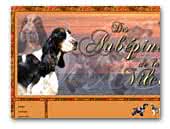 Cocker Anglais de l'élevage des aubépines de La.Vilco
Elevage familial de cockers anglais basé sur la sélection situé en Picardie France.



Cockerspaniel v.d. SCHÖNEFELDER-HÖHE
Liebevolle zucht des Cockerspaniel in Brandenburg.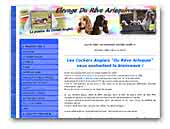 Du Rêve Arlequin
Élevage familial de Cockers Anglais pluricolores.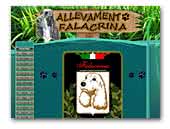 FALACRINA Cocker
We select character, morphology and the cocker attitudes in different colors. We breed cocker exposure to hunting and truffles.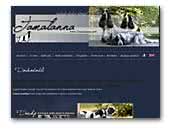 Tamalanna english cocker spaniels
Tamalanna is a kennel where we love, breed and show parti-color english cocker spaniels. Our goal is to breed as close to the standard possible, therefore all combinations are carefully planned, combining health, character and beauty all in one. Although we only had few litters, we proud ourselves on many champion titles as well as group and BIS placements of our own bred dogs.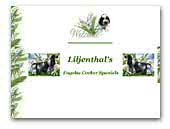 Liljenthal's - english cocker spaniels
Breeder of English Cocker Sspaniels in Belgium. Our dogs are living with us and have all freedom to play and live a happy live. Breeding only regarding health, character and breedstandard. Combination are always made respecting the breed and regulations.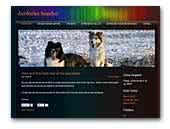 Jardorku
Border Collie & English cocker spaniel
I breed Border Collies and English cocker spaniels with the aim to have healthy working dogs with good temperaments that can be grate companions for any active family. I pick homes for my puppy's carefully.
Border Collie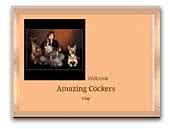 Amazing Cockers
More than amazing.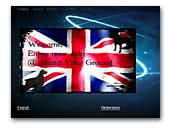 Stand Your Ground
You are welcome to visit us in Estonia. All about our dogs, breeding, shows and more on our homepage....
Staffordshire Bull Terrier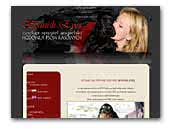 Spanish Eyes
Welcome to the English Cocker Spaniel breeder's website from Poland.


« Prev 1 2 3 4 5 6 7 8 9 10 11 Next »