Papillon / Epagneul nain Continental
Butterfly Dog / Kontinentaler Zwergspaniel / Phalène / Continental Toy Spaniel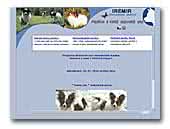 IREMIR
We are the hobby kennel in Czech Republic. We breed our dogs for shows, sports, joys and fun with love. We own dogs from interesting bloodlines from all over the world. You are wellcome to see our website.
Collie Smooth
Chihuahua
American Akita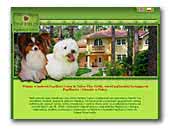 From Pine Fields
If you are searching for the perfect dog, one that will be your best friend, will adore and love you, you have come to the right place. The aim of this page is to share with you the love for our dogs that live with us as family members and are PL and PRA tested and free.

Discover the most gorgeous, glamorous, sweet, loving and smart dogs in the World from the Pine Field Kennel of Papillon and Coton de Tulear.

Our Papillons and Cotons are born to love.
Coton de Tuléar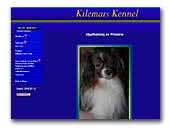 Kilemars kennel
Breeder of Phalène in Sweden.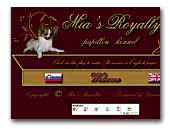 Mia's Royalty papillon kennel
We are a hoby breeder that is located in Slovenia near the city Novo mesto.. We fell in Love with the breed papillon and even if we dont have mauch dogs now hopfully we wil ad some very nice examples of the breed :)

Please visit or site and do be shy to contact us and sign our guestbook ;)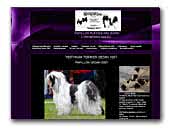 Brightly's kennel
Brightly's are a small kennel with quality dogs since 1987. Puppies are avilable for shows, breeding and pets. Our goal is beautiful, healthy dogs with excellent coat, movement and temperament.
Tibetan Terrier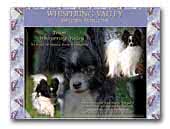 Whispering Valley
Here at Whispering Valley Papillons our dogs are both show champions and performance champions, we will not comprise structure for trend! We carefully research pedigrees and the health and temperament of the dogs we use in our breedings.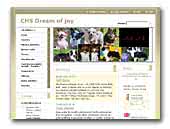 Kennel Dream of joy
Kennel Border collie, Epagneul nain continental - Papillon and Chihuahua especially for shows. Breeding only healthy dogs.
Border Collie
Chihuahua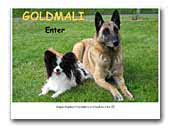 Goldmali Malinois and Papillons
Kennel Goldmali, breeder of versatile show line Belgian Shepherd Dog Malinois and also Papillons, in the UK.
Belgian Shepherd Dog - Malinois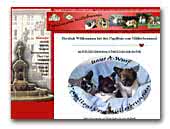 vom Müllerbrunnen Papillons
Papillons ... we love this beautiful and intelligent dogs.

More information about our small Papillon kennel and our dogs you can find on our website.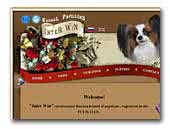 Inter Win Kennel papillons
"Inter Win"-professional Russian kennel of papillons , registered in the FCI № 11131. Our kennel is located in Moscow, Russia. With kindly regards, owner of the kennel Inessa Kirilenko.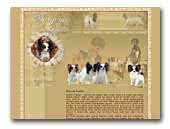 Margenis Papillon
Small family kennel of quality papillons and great danes.
Great Dane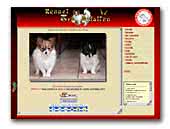 Kennel Troldalfen
We are a small kennel dedicated to the lovely and fun Papillon. We live close to Aalborg in the northern part of Denmark in a rural area with plenty of room for the dogs - outside as well as inside.

We like to show our dogs and attend a lot of shows every year. We breed a few litters of puppies a year, and each litter is just as funny as the last one.. Visitors are alwats welcome by appointment.