Epagneul nain Continental / Papillon / Phalène / Butterfly Dog

/ Kontinentaler Zwergspaniel / Continental Toy Spaniel

OF WINNER MISTRAL Kennel
Australian Shepherd
Elevage familial mais professionnel et passionnée de Berger Australien dans le Sud de la France.
Australian Shepherd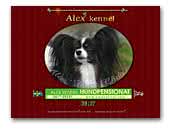 Alex'kennel
We breed Papillons for sports and show. Our kennel is located in the south of Sweden.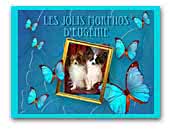 LES JOLIS MORPHOS D'EUGENIE
Papillons from France. I have a small homekennel with selected bloodlines. I love, show and breed quality Papillons. Please take a look at my website for more information and photos.

Bienvenu chez LES JOLIS MORPHOS D'EUGENIE, élevage familial des épagneuls nains continentaux Papillon à 85 km de Paris en lisière de la Normandie. Je vous invite de visiter mon site pour plus de renseignements et des photos.

Herzlich willkommen bei den JOLIS MORPHOS D'EUGENIE, meiner Papillonzucht in Frankreich. In der Normandie, nur 85 km von Paris entfernt, leben meine Papillons als Familienmitglieder mit uns auf dem Lande. Mehr Informationen und Photos finden Sie auf meiner homepage.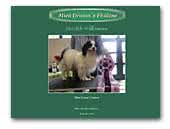 Mien Droom's Phalene
We breed Phaléne since 1984. Interested is for us to breed purely Phaléne. We breed the Worldwinner 1996 and 1997 and Junior Worldwinner 1985. Many Champions also come out of our lines. Males for stud. Feel free to ask us. ...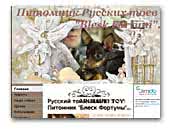 Питомник БКО-FCI 'БЛЕСК ФОРТУНЫ'
Kennel Blesk Fortuni
Russkiy toy terrier, Papillon - Breeding cultivation, Puppies for sale. Welcome to our site.

Питомник БКО - FCI "Блеск Фортуны"/Blesk Fortuni(Беларусь, г. Витебск. Владелец - Ершова О.) занимается племенным разведением собак породы Русский той гладкошерстный и Папийон. Наши собаки успешно выставляются на выставках различного ранга, в т.ч. и на Международных, имеют титулы Юный ГРАНД Чемпион Беларуси, Чемпион Беларуси, Чемпион Породы, Юный Чемпион Беларуси... неоднократно в серьезной конкуренции становились Лучшими Представителями Породы, призерами БЕСТов... У нас вы можете приобрести как собаку с шоу перспективой так и любимца семьи. Все продаваемые в питомнике щенки имеют клеймо(либо чип), ветпаспорт Международного образца с отметкой о вакцинации соответственно возрасту и родословную FCI/БКО(либо щенячью карту). Мы несём ответственность за качество и здоровье предлагаемого Вам щенка и стараемся отслеживать(при желании владельца) своих выпускников в дальнейшем. Будущим владельцам гарантируем всестороннюю консультационную помощь и индивидуальный подход в вопросах покупки, выращивания, воспитания и выставочной подготовки(хендлингу) Вашего питомца. Возможен показ на выставках. На страницах нашего сайта представлена более подробная информация о наших собаках: фотографии, родословные, результаты выставок, титулы, наше потомство, а также расписание выставок и полезные статьи... Всегда рады старым друзьям и новым знакомым !!!!...
Russian Toy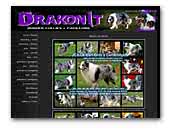 Drakonit Border colies and papillons
Border colies and papillons - brain and beauty

Kennel Drakonit is focused on healthy dogs with high tepmerament and body built suitable for dog sports. Papillons are very succesfull on dog shows. Border collies progeny are working on sheep farms or competing in various types of dog sports.
Border Collie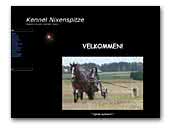 Kennel Nixenspitze
Breed of Eurasier.


Eurasier
German Spitz - Miniature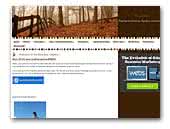 Phylcher
Labradors, Dachshunds and Papillons
Based in North Wales, UK I have been involved in dogs all my life, mainly in Labradors and Miniature Long Haired Dachshunds and started competing in mid 2006 with my first Mini Long Dachshund. Since then I have handled a variety of different breeds from limit shows to championship shows including Crufts 2010, 2011 and 2012 competing in the breed class, YKC Stakes and YKC Handling as well as the JHA Semi Finals. Thus dog showing being my hobby.

All our puppies are bred solely for health and temperament being as close to the breed standard as possible. All parents have the relevant UK health checks advised by the BVA and KC. Health checks include DNA testing, and GPRA as well as hip and elbow scorings. All puppies are reared in our home around other show dogs and children. All puppies are KC registred with a 5 generation pedigree, puppy packs, free insurance, comfort blankets and ongoing support and advice.
Labrador Retriever
Dachshund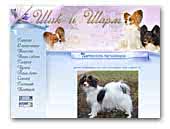 SHIK I SHARM Papillon and Phalene
Welcome to Russian kennel. Meet my lovely dogs!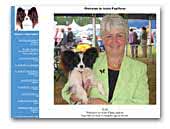 Inixia Papillons
Established in 1971. We are a small kennel, situated in the South West Of England in the UK. My ultimate aim has always been to breed for Type, Temperament and Soundness.
.

.