Papillon / Epagneul nain Continental
Butterfly Dog / Kontinentaler Zwergspaniel / Phalène / Continental Toy Spaniel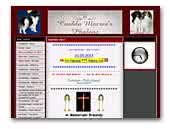 Cushla Macree's Phalène
Kleine liebevolle VK/VDH/FCI Phalènezucht in Mittelfranken/Bayern, Deutschland. Mein Fokus sind gesunde, wesensfeste und schöne Phalène aus reinen Phalènelinien! Bitte besuchen Sie meine Homepage für weitere Informationen!

Small devoted VK/VDH/FCI Phalène Kennel located in Middle Franconia/Bavaria, Germany. Focused to pure Phalène lines with great character, health and beauty! Please visit my Homepage for more info!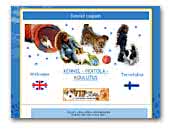 Kennel Lagoon
Breeding since 1973. Breeders are mother and daughter. Puppies from health checked parents. - Cavalier (ruby, black and tan) - Papillon - Rough collie.
Cavalier King Charles Spaniel
Collie Rough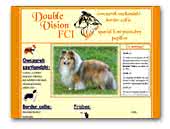 Double Vision FCI
Welcome to shetland sheepdog, border collie & papillon kennel.
Shetland Sheepdog
Border Collie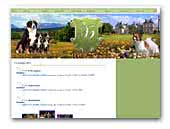 'Eberron' FCI-RKF Kennel
FCI-RKF Kennel "Eberron" With us living dog breeds: Appenzeller Mountain Dog, Greater Swiss Sennenhund and the Bernese Sennenhund. And as Papillon.
Appenzell Cattle Dog
Great Swiss Mountain Dog
Bernese Mountain Dog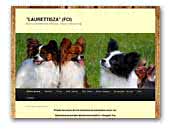 LAURETTISZA
Zapraszamy na naszą stronę internetową poświęconą psom ras : Papillon i Rosyjski Toy.
Russian Toy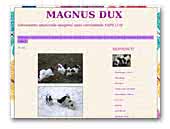 Magnus Dux papillon kennel
The home without papillon, is not a house! We are small papillon kennel in North Italy. We are newbies in this world but our hearts are full of passion for this marvellous breed! We love to show and we are searching the best combinations for breeding in order to have healthy and happy puppies!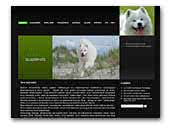 Silverwhite
Samoyeds and papillons from Estonia. All about our dogs, breeding plans and shows... You are welcome to visit us!
Samoyed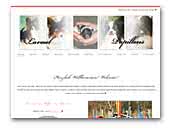 Lavaal Papillons
My name is Alexandra Hendriksen. We are a small Kennel in Germany. Our dogs are our life! We breed under FCI-VDH. I love the beautiful and very smart little dogs. We breed Papillons for family, sport and show. For more information, have a look to our Homepage.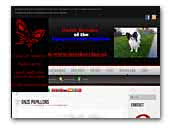 Kennel v.d. Herikervlier
Welcome to our papillon-kennel. We breed papillons not only for show and agility but also for loving homes. We breed limited. It is quality rather than quantity that matters. Feel free to visit our website. If you have any questions, please feel free to ask.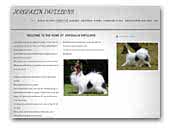 Jorgealin papillons
We at jorgealin aim to breed healthy dogs,to breed standard with super temperaments.All dogs are health tested.And all are Championship show winners from top class breeding lines . I have been exhibiting,breeding and judging since the 1970s.



Le Premier Papillon
"Le Premier Papillon" is a small kennel, located in Trieste, Italy. Welcome to see our home page, here you can see many nice photos from dogs shows, excellent pedigrees, high quality dogs only and many interesting info about papillons.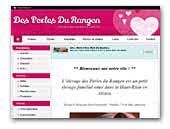 Elevage des Perles du Rangen
Petit élevage d'Epagneul Nain Continental Papillon et de Spitz Allemand situé dans le Haut-Rhin en Alsace (France).
Pomeranian