Papillon / Epagneul nain Continental
Butterfly Dog / Kontinentaler Zwergspaniel / Phalène / Continental Toy Spaniel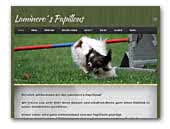 Laminero's Papillons
Kleine Papillon Championzucht in Deutschland. Unsere Nachzuchten sind gesund und schön, sehr erfolgreich im Agiliy und in der Show. Unsere Papillons leben in unserem Haus und werden sehr gut geprägt für ein langes, angstfreies Leben. Wollen Sie mehr über unsere Papillons erfahren, dann schauen Sie sich unsere Website an.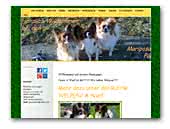 Mariposa de la Noche Papillons
Small Papillonkennel in Austria. We breed Papillons with very special bloodlines. For Show and Pethome. Visit our Homepage and look for your new familymember :-)



SUNSHINE BUTTERFLY Papillon
We are a small kennel and we breed Papillons over 20 years now. For more information pleace visit my HP.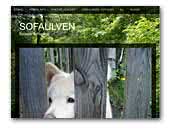 Sofaulven
We are a family kennel - small amount of dogs but everyone is loved and receive enough attention. Our dogs live live inside the house as part of the family. Our planned litters are seldom and well-thought-out to breed only healthy dogs with balanced temperament. We are determined to breed good, meeting standard dogs suitable for shows and loving homes.
Eurasier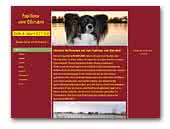 vom Elbrubin Papillons
Welcome to visit Elbrubin Papillons! We live in the middle of Germany not far from Magdeburg. We just started our breeding activity in the German Toy Association (VDH/FCI). We breed healthy and sporty dogs with good mentality and beautiful outlook (Körzucht). Our foundation bitch Ruby has successful agility dogs in three ancestral generations (starting with grand-grandma, who will celebrate her 16th birthday soon!) and we try to continue this family tradition.

We also train obedience, go for long walks and real hiking tours. Our puppies live with us in our sitting room and they can run and dig in the garden. Gradually we accustom our puppies to the new surroundings, other animals etc. By leaving us, at the age of 10 weeks the puppies are wormed, chipped and vaccinated. We breed only with PL 0/0 and PRA free animals. Visit our homepage and leave a paw print in our guest book! If interested, don't hesitate to mail or call. We speak English, German, Russian and Estonian.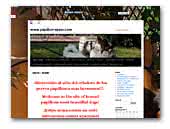 LOVING BUTTERFLY
Welcome to the site of kennel papillons most beautiful dogs!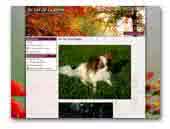 Elevage du Val de la Reine
Small family breeding of continental spaniel butterfly located in Honfleur in Normandy. These adorable small dogs make the happiness of all the family and are raised (brought up) at home surrounded with love and with respect.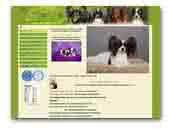 SEMICVETIK kennel
Papillon, Phalene and Russian Toyl
"SEMICVETIK"-professional Russian kennel of Papillon, Phalene and Russian Toy , registered in the FCI № 7804. Our kennel is located in Moscow, Russia. With kindly regards, owner of the kennel Svetlana Balynina.
Russian Toy