Flat Coated Retriever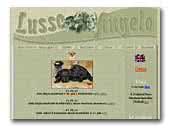 Kennels Lusso Angelo
Labrador-retriever, flat-coated retriever. Dogs, puppies, show.
Labrador Retriever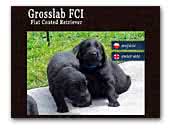 Grosslab Flat Coated Retriever
We are breeding Flat Coated Retriever. We are located in Poland. We have puppies available!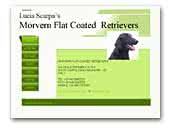 Morvern Flat coated Retriever Kennel
High standard Double-porpouse Flat coated Retriever.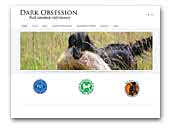 Dark Obsession (FCI) flat coated retrievers
Flat coated retrievers are our big passion. We're small home kennel and our aim is to breed healthy, sound flatcoats - both beautiful and great at work. We've planned litter after dual purpose parents. More infotmations on our website.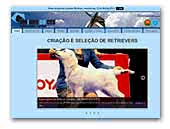 Moinho do Céu Retrievers
Familiar Amateur Breeder from Golden Retriever, Labrador Retriever and Flat Coated Retriever.
Labrador Retriever
Golden Retriever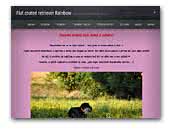 Jch SK, Jch CZ, Ch SK, NW Alfredo z Anvesu
I offer beautiful and successful, four-year black dog of Flat Coated Retriever breed to mating. He is breeding and healthy. Very nice, friendly and easygoing temperament, how to humans and also to other animals. He's very smart, quickly teachable and easy to train. He has very nice exterior with beautiful and shiny coat, he's very pleasing type.

Junior champion of Slovakia and Czech republic, champion of Slovakia, national winner four times and regional winner three times. Winner of breed several times and overall winner of show. Candidate on Czech, International, C.I.B and C.I.E champion and much more. Work: basic working test and he prepare to pass higher hunting tests. He's certified in breeding. Possibly visit is welcome. More informations about him and also his progeny on: ...