Golden Retriever
Retriever Golden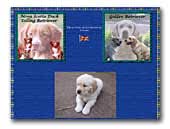 Whispering Reed's Retrievers
A lot of pictures of our dogs can be found at our homepage. Occasionally we have puppies for selected owners.
Nova Scotia Duck Tolling Retriever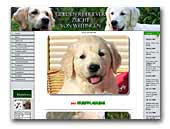 Golden Retriever Zucht von Weitingen
We breed Golden Retriever since 1997 in Germany. Our Puppies live in our family, in house and in garden with cats and children.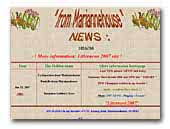 Mariannehouse Golden's
breeder from Hungary
Mariannehouse Golden's breeder PRESENTS:
Multi CH.Erdőskerti Quixotic "SHARON" and Jun. CH Sundance Golden's Nora "TREND" ! My breeder MORE CHAMPION and Working Trial Goldens came out !

This year SUMMER(2007), we wait EXCELLENT mated Original Irland bloodline and my Multi CH.Sharon ! We record limited in number put somebody down for puppies !(1 male and 1 female) ! 2008 Litter The NEW import female bitch we wait (TREND) this EXCELLENT Original Irland Bloodline !

Please, you interest in e-mail the next mated 2007 or 2008 year !
Thank you very much !



wow-goldens.de
Bitte informieren Sie sich über unsere wundervollen Golden Retriever.

Please inform you about our wonderful Golden Retriever.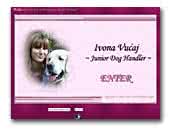 IVONA VUCAJ - Dog Handling
Most awarded junir dog handler in Croatia in 2006 - mostly competed with her Golden Retriever, Aris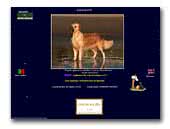 Angelusparks - Golden & Flatcoat Retriever
We breed sound, healthy, happy and in the standart! For work, fun, show and loyal family member!
Flat Coated Retriever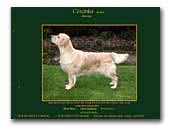 CESARKA Golden Retriever breeder
We breed happy, healthy, good looking puppies as close to the breed standard as possible. All our breeding stock have been health tested.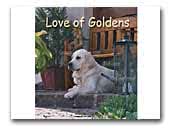 Love of Goldens
Sie suchen einen kinderlieben Famielienhund, der durch sein Wesen und seine harmonische Erscheinung alle in seinen Bann zieht?
Der ihr ganzes Leben auf charmante Art auf den Kopf stellen wird und es doch um soviel reicher macht?
Dann ist der Golden der perfekte Hund für sie!!!!

Unsere Hündin Candy ist ohne Einschränkungen zuchttauglich geschrieben (HD-, ED-, PRA-frei...) . Sie ist eine sehr schöne typvolle Hündin mit einem hinreißenden Charakter und hat bereits viele Preise gewonnen.
Wir planen für dieses Frühjahr einen Wurf mit ihr. Die Welpen sind bei der Abgabe mehrfach entwurmt, geimpft, tierärztlich untersucht und gechipt. Wir geben grundsätzlich nur Welpen mit Papieren ab und wünschen uns für die Kleinen ein liebevolles Zuhause. Besuche unserer Welpeninteressenten sind von uns gerne gesehen und sehr gewünscht.

Aber wenn sie mehr über uns wissen möchten, besuchen sie uns doch auf unserer Homepage und hinterlassen sie uns einen Pfotenabdruck in unserem Gästebuch.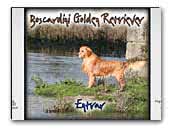 Boscardini Golden Retriever
We are in Ponte de Lima - Portugal. We breed for love with an aim for temperament and beauty.Check our new dogs at our website. Golden Retriever breeder in Portugal.


« Prev 1 2 3 4 5 6 7 8 9 10 11 12 13 14 15 16 17 18 19 20 Next »