Golden Retriever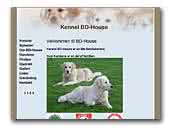 Kennel BD-House
Breeders Of Beautiful Golden. Good temper for show and family.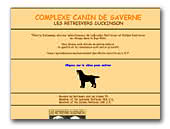 Les Retrievers Duckinson
Le Labrador Retriever et Goldens Retriever en France.
Labrador Retriever


Meiepere Goldens
Kennel established in 1991. We are breeding goldens in Estonia. Our main target is to breed beautiful goldens with good characters and ability to work. Our dogs are family members, they live in our house and garden freely. Please visit our website to see our dogs, available puppies and get more info.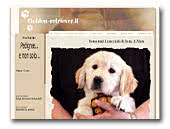 Allevamento Amatoriale di Tiziana Viscusi e Davide Caffaratto
Allevamento amatoriale di Golden Retriever in provincia di Torino. Soggetti selezionati per carattere e morfologia. Ottime linee di sangue.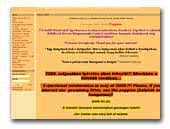 from Flawless Carriens
The goldens are hard working and so beautiful too! We lived with golden retrievers since 1998. We became breeder in 2000. We like the goldens, who is beautiful, and hard working too. Thank you, for your inerest: Marthi Farkas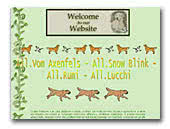 Golden Retriever Breeders in Italy
Golden Retriever Breeders: VOM AXENFELS, SNOW BLINK, LUCCHI AND RUMI.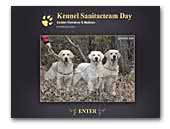 SANITACTEAM DAY
Happy & healthy dogs.


Maltese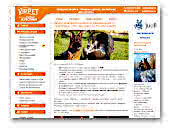 Juoll - German Shepherds
"Juoll" - German Shepherd Dog kennel in Moscow.
German Shepherd Dog
Caucasian Shepherd Dog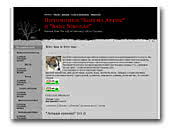 de SANTO NIKOLA
Jack russell terrier, Beagle, Berner Sennenhund, Leonberger, Briard, Shar-pei (lilac, isabelle and blue), Golden and Labrador retriever, American Akita, Welsh Corgi Pembroke end Cardigan - it's ours dogs. We're dont speek English good, but speek Spaine.
American Akita
Beagle
Bernese Mountain Dog
Briard
Jack Russell Terrier
Labrador Retriever
Leonberger
Shar Pei
Welsh Corgi Cardigan
Welsh Corgi Pembroke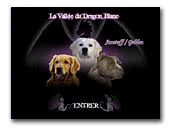 WhiteDragon's
Am'Staff and Golden kennel
Welcome in our small family kennel, we breed with love and passion American Staffordshire Terrier and Golden Retriever. Great quality selection. We have occasionnally litter at home, do not hesitate to visit our site.
American Staffordshire Terrier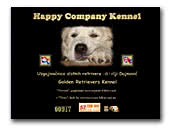 Happy Company Kennel
Golden Retrievers Kennel, Breeder of golden retrievers that record high results, based on the growing pure English lines ...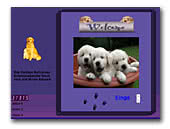 von Schöneiche Golden Retriever
Kleine liebevolle Zucht dieser wundervollen Rasse in der Nähe von Berlin. Unsere Hunde leben bei uns als Familienmitglieder - eine Zwingerhaltung lehnen wir ab. Auch unsere Welpen wachsen natürlich bei uns im Haus auf. Viele Fotos und Informationen finden Sie auf der Homepage.

Besucher sind bei uns immer herzlich willkommen.
.

.