Golden Retriever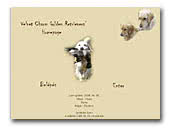 Velvet Charm - Golden Retriever Kennel
We are a Golden Retriever Kennel from Hungary. Visit our website, where you can find a lot of photos, informations, news about shows and our puppies!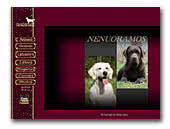 kennel Nenuoramos
Goldens & Labradors from Lithuania.


Labrador Retriever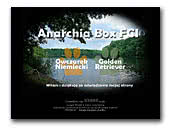 Anarchia Box
We are polish kennel that breed for health, type and temperament. Puppies sometimes available to permanent loving homes only. Please visit our website to see our wonderful dogs and for more information.
German Shepherd Dog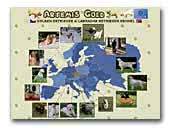 Artemis Gold Retriever Kennel
Kennel of Golden & Labrador Retrievers - stud dog - stud bitches - puppies - progeny Czech Republic.
Labrador Retriever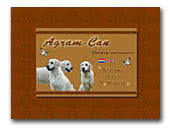 Agram Can
Golden Retriever breeders in Croatia.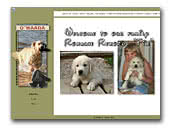 O'haana
A small homekennel breeding english cockerspaniels and golden retrievers.
English Cocker Spaniel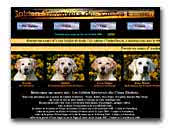 of Cimes Etoilées
Golden retriever kennel
You can find on our golden retrievers website : our litters with puppies photos. You can see our females golden retrievers. Our golden reriever kennel is in france far from 2 hours from paris. We have about a thousand photos of puppy on website.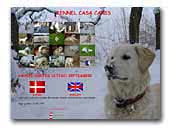 Casa Canis
Information about our Golden Retrievers. Breed success criteria's are, health, good temper and will to retrieve.



IRBIS golden retriever
My Goldens - lots of photos, show news, puppies.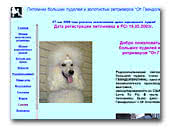 Ot Gvendolen (RKF/FCI)
Show and breed- class puppy of retriver and poodle. Color: white, black and silver. Dogs for are viscous.
Poodle standard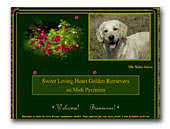 SWEET LOVING HEART
Retrievers
Our familial kennel is in south west of France, near Toulouse. All our dogs live at home and sometimes few litters of quality born. Member of French Retriever Club.
.

.