Golden Retriever
Retriever Golden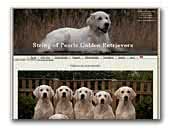 String of Pearls
A small kennel in the north-west of The Netherlands. Our site is about our precious Goldens. Here you can find our dogs, breeding plans, lot's of pictures and much more!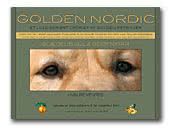 Golden Nordic - Golden Retriever
Breeders Of Beautiful Golden. Good temper for show and family.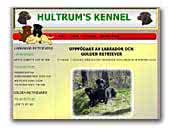 Hultrum's Kennel
Small breeder of Labrador and Golden Retriever. We live in the south of sweden in Sävsjö "Småland".
Labrador Retriever
Golden Retriever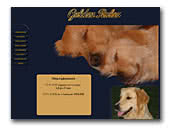 GoldenRulez - Golden Retriever
GoldenRulez - Golden Retriever Results in Beauty Exposition.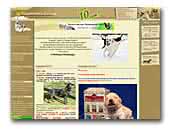 Timantti Solid - Labradors kennel
Targeting on black and yellow labradors, we have First labrador Internation Champion in Russia, first Champion of National Club, 23 International Champion FCI (18 labradors, 5 goldens & 2 dachshunds), more than 100 Champions of different countries.
Labrador Retriever
Dachshund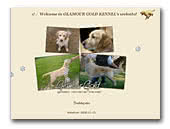 Glamour gold golden retrievers
A small golden retriever kennel in the east of Hungary. Our golden retrievers fantastic characters and friendly natures! You can find on our website a lot of photos and informations about our dogs. Visit our website! :-)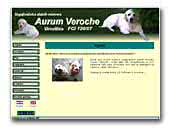 Aurum Veroche
First, let we interduce our selves, we are Anita and Antonio Kufner. Our love for animals, specially dogs, was present since we were kids. We fell in love with golden retrievers by accident.

We housed our first golden retriever Goldy and she brought to us such fine and happy moments that we decided to buy another golden. Then came Ramona. We fell in love with this breed because of their nature which is so gentle and so loyal that thay have to be a part of a family. This is why we decided to breed Golden retrievers...

In october 2007. we were named Aurum Veoche If you like this breed and out web page, feel free to write us your comments, and we will be glad to answer any of your question ...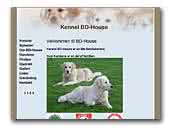 Kennel BD-House
Breeders Of Beautiful Golden. Good temper for show and family.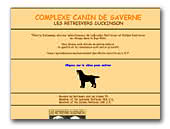 Les Retrievers Duckinson
Le Labrador Retriever et Goldens Retriever en France.
Labrador Retriever


Meiepere Goldens
Kennel established in 1991. We are breeding goldens in Estonia. Our main target is to breed beautiful goldens with good characters and ability to work. Our dogs are family members, they live in our house and garden freely. Please visit our website to see our dogs, available puppies and get more info.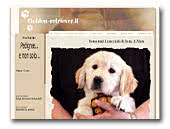 Allevamento Amatoriale di Tiziana Viscusi
e Davide Caffaratto
Allevamento amatoriale di Golden Retriever in provincia di Torino. Soggetti selezionati per carattere e morfologia. Ottime linee di sangue.


« Prev 1 2 3 4 5 6 7 8 9 10 11 12 13 14 15 16 17 18 19 20 Next »