Golden Retriever
Retriever Golden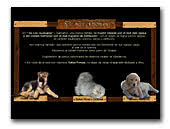 De los Guzmanes
Cria y seleción del Golden Retriever. Perros de Terapia. Calidad de comp´ñía, cria o exposición.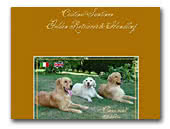 Cristina Santinon - Goldens & Handling
Welcome to our small kennel in Italy! I breed quality, healthy and sound puppies. I show and train the dogs for show and also for retrievering activities!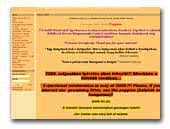 from Flawless Carriens
The goldens are hard working and so beautiful too! We lived with golden retrievers since 1998. We became breeder in 2000. We like the goldens, who is beautiful, and hard working too. Thank you, for your inerest: Marthi Farkas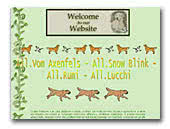 Golden Retriever Breeders in Italy
Golden Retriever Breeders: VOM AXENFELS, SNOW BLINK, LUCCHI AND RUMI.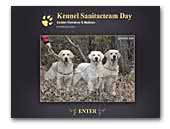 SANITACTEAM DAY
Happy & healthy dogs.
Maltese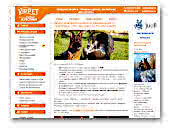 Juoll - German Shepherds
"Juoll" - German Shepherd Dog kennel in Moscow.
German Shepherd Dog
Caucasian Shepherd Dog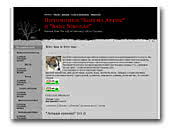 de SANTO NIKOLA
Jack russell terrier, Beagle, Berner Sennenhund, Leonberger, Briard, Shar-pei (lilac, isabelle and blue), Golden and Labrador retriever, American Akita, Welsh Corgi Pembroke end Cardigan - it's ours dogs. We're dont speek English good, but speek Spaine.
American Akita
Beagle
Bernese Mountain Dog
Briard
Jack Russell Terrier
Labrador Retriever
Leonberger
Shar Pei
Welsh Corgi Cardigan
Welsh Corgi Pembroke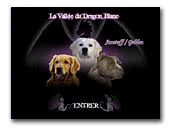 WhiteDragon's Am'Staff and Golden kennel
Welcome in our small family kennel, we breed with love and passion American Staffordshire Terrier and Golden Retriever. Great quality selection. We have occasionnally litter at home, do not hesitate to visit our site.
American Staffordshire Terrier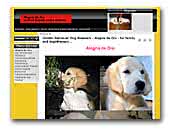 Alegria de Oro Golden Retriever
We would like to welcome You to our household Golden Retriever kennel, Our puppies are raised along with our family without cages etc. They live along with a cat and an English cocker spaniel. Furthermore they are very well socialized and used to sounds like the roar of a vacuum cleaner and other noises.

Due to that in the future they shall be friendly and without timidity. The puppies have a great pedigree with plenty of champions in their ancestry.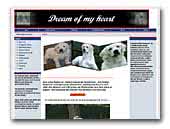 Dream of my heart - Golden Retriever
Dream of my heart - Goldenretriever seit 2005, Welpenplanung, Welpen, Welpenzucht. Liebevolle kleine Hobbyzucht im Herzen von Lübeck. (Schleswig-Holstein) Wir sind angehende Golden Retrieverzüchter und unser Ziel ist es gesunde, typvolle und wesensfeste Retriever zu züchten.

Unsere Welpen wachsen im Haus und im Garten auf. Sind gut sozialisiert wachsen mit Kindern und anderen Tieren auf.


« Prev 1 2 3 4 5 6 7 8 9 10 11 12 13 14 15 16 17 18 19 20 Next »