Golden Retriever
Retriever Golden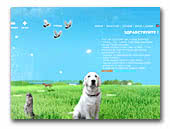 Π'Ρ€Π°ΠΌΠΈΠ½ ΠžΡΠΊΠ°Ρ€ ΠœΠ΅Π΄ΠΈΡ'Π΅Ρ€Ρ€Π΅ΠΉΠ½ΠΈΠ°Π½
Золотистый Ρ€Π΅Ρ'Ρ€ΠΈΠ²Π΅Ρ€
Π­Ρ'ΠΎΡ' сайт расскаТСт Π²Π°ΠΌ ΠΎ Π½Π°ΡˆΠΈΡ… Π»ΡŽΠ±ΠΈΠΌΡ†Π°Ρ…:
- собакС - ОсС - Π'Ρ€Π°ΠΌΠΈΠ½ ΠžΡΠΊΠ°Ρ€ ΠœΠ΅Π΄ΠΈΡ'Π΅Ρ€Ρ€Π΅ΠΉΠ½ΠΈΠ°Π½ ΠΏΠΎΡ€ΠΎΠ΄Ρ‹ Π"ΠΎΠ»Π΄Π΅Π½ Ρ€Π΅Ρ'Ρ€ΠΈΠ²Π΅Ρ€;
- кошкС, которая гуляСт сама ΠΏΠΎ сСбС, - Вутси - ΠžΠΊΡ'авия Π'Π»ΡŽ Π›Π΅Π΄ΠΈ*Π Ρƒ ΠΏΠΎΡ€ΠΎΠ΄Ρ‹ британская ΠΊΠΎΡ€ΠΎΡ'ΠΊΠΎΡˆΠ΅Ρ€ΡΡ'ная;
- Π»ΠΎΡˆΠ°Π΄ΡΡ…, ΠΊΠΎΡ'ΠΎΡ€Ρ‹Π΅ Π²Ρ‹Π±Ρ€Π°Π»ΠΈ сСбС для ΠΆΠΈΠ·Π½ΠΈ страну Π˜Ρ'Π°Π»ΠΈΡŽ;
- Π±Π΅Π»ΠΎΠΌ ΠΊΠ΅Π½Π°Ρ€Π΅, ΠΊΠΎΡ'ΠΎΡ€ΠΎΠ³ΠΎ Π·ΠΎΠ²ΡƒΡ' Π–ΠΎΡ€Π°;
- морских ΠΊΠΎΡ€Π°Π»Π»ΠΎΠ²Ρ‹Ρ… ΠΈ прСсноводных Ρ€Ρ‹Π±Π°Ρ…; - растСниях ΠΈΠ· нашСго сада;
- ΠΎ Π½Π΅Π»Π΅Π³ΠΊΠΈΡ… ΠΎΡ'Π½ΠΎΡˆΠ΅Π½ΠΈΡΡ… кошки ΠΈ собаки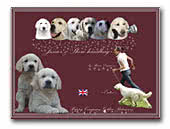 Dog Handling by Mirna Dujmovic
Site about my handling successes. In 2008 I was TOP Croatian younger junior handler. On this site you can find informations about me, my handling, successes, my dogs and more informations. Please, visit me and feel free to contact me if you need handler or you have any another question(s).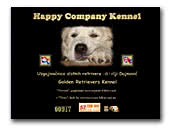 Happy Company Kennel
Golden Retrievers Kennel, Breeder of golden retrievers that record high results, based on the growing pure English lines ...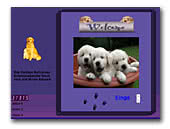 von SchΓΆneiche Golden Retriever
Kleine liebevolle Zucht dieser wundervollen Rasse in der NΓ€he von Berlin. Unsere Hunde leben bei uns als Familienmitglieder - eine Zwingerhaltung lehnen wir ab. Auch unsere Welpen wachsen natΓΌrlich bei uns im Haus auf. Viele Fotos und Informationen finden Sie auf der Homepage.

Besucher sind bei uns immer herzlich willkommen.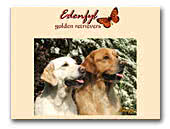 EDENFYL Golden Retriever kennel
We are a kennel in Hungary breeding golden retrievers. We use nice lines but beauty, working ability, health and good temperament are also very important for us!

Please visit often our website to see our wonderful photos, the news about our litterplans and shows!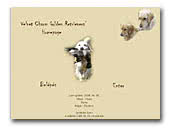 Velvet Charm - Golden Retriever Kennel
We are a Golden Retriever Kennel from Hungary. Visit our website, where you can find a lot of photos, informations, news about shows and our puppies!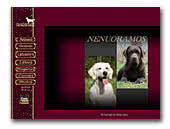 kennel Nenuoramos
Goldens & Labradors from Lithuania.
Labrador Retriever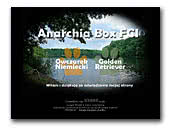 Anarchia Box
We are polish kennel that breed for health, type and temperament. Puppies sometimes available to permanent loving homes only. Please visit our website to see our wonderful dogs and for more information.
German Shepherd Dog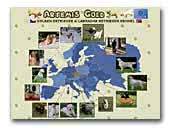 Artemis Gold Retriever Kennel
Kennel of Golden & Labrador Retrievers - stud dog - stud bitches - puppies - progeny Czech Republic.
Labrador Retriever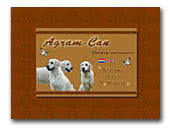 Agram Can
Golden Retriever breeders in Croatia.


« Prev 1 2 3 4 5 6 7 8 9 10 11 12 13 14 15 16 17 18 19 20 Next »