Golden Retriever
Retriever Golden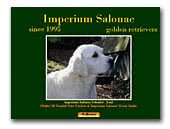 Imperium Salonae
We feel proud to have and bred some wanderful dog.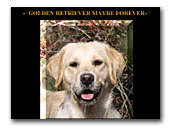 Maybe Forever Golden Retriever
Golden Retriever kennel in Spain, We will have puppies shows this summer.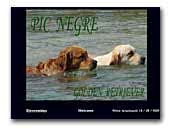 Pic Negre - Golden Retriever
Pic Negre Golden Retriever, cria familiar del golden, informacion sobre la raza, resultados de exposiciones de nuestros goldens, fotos, pedigriees ...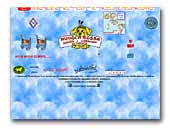 Nuvola Rossa
Golden Retriever e Labrador Retriever
"Nuvola Rossa" Golden Retriever e labrador Retriever ENCI-FCI Italy (Rome).
Labrador Retriever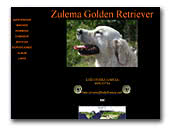 Zulema golden retriever
Criadero de golden retriever en Madrid (España).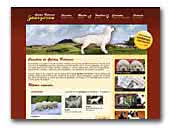 Golden Fourgeron
Criadero de golden retriever en la provincia de Asturias (Spain).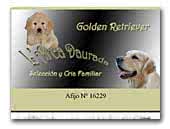 L'Arca Daurada
Cría y Selección de Golden Retriever. Cría familiar y responsable.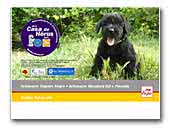 Casa de Hórus
Schnauzer and Golden Retriever
Casa de Hórus kennel is quality certified by the Portuguese Veterinary National Authority (operating licence PT05001HFC2).

Breeding with quality in mind, all our sires and dams are hip, elbow and eye tested (Giant Schnauzers and Goldens) and eye tested (Miniature Schnauzers). All puppies make their eye screening test at the 7th week (Giant Schnauzers and Goldens) and 8th week (Miniature Schnauzers).

Our aim is to breed dogs with excellent health, morphology, temperament and sociability. We work to achieve, in each passing generation, better dogs in our chosen breeds.

We don't have "puppies all year round", but accept reservations both for show/reproduction/working dogs, as well for family pets.

DNA parentage test requests are considered natural, thus, welcome.
Giant Schnauzer
Miniature Schnauzer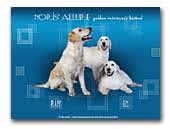 Noris Allure Golden Retrievers
Welcome to our web-site! Golden retrievers of Siberia! Type, Temperament, Health!


« Prev 1 2 3 4 5 6 7 8 9 10 11 12 13 14 15 16 17 18 19 20 Next »