Golden Retriever
Retriever Golden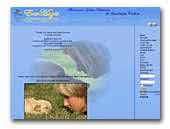 EVERMAGIC Golden Retriever
by Annamaria Carbone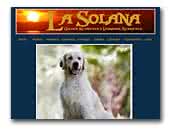 La Solana
Golden Retriever y Labrador Retriever
Cria y selección de Golden Retriever y Labrador Retriever.
Labrador Retriever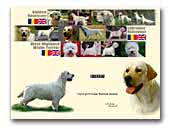 CLEAR PASSION Kennel
We are a small kennel with the goal of improving our breeding program with each litter.We are involved in the dog world, showing and breeding since 2002. Our kennel name was established and is recognised by FCI since 2007. We are breeding high quallity Labrador Retriever, Golden Retriever, and West Highland White Terriers.
Labrador Retriever
West Highland White Terrier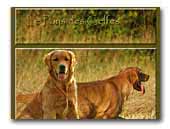 du Pays des Gelfes Golden retriever
Depuis 1990, nos goldens accompagnent chaque moments de notre existence. Elevage familial, les portées sont rares, mais chaque saison est ponctuée par les entraînements à la chasse, les working test, et quelques expositions. Race d'exception, le golden mérite de s'épanouir dans le cadre pour lequel il a été conçu.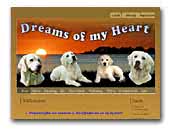 Dreams of my Heart
Affectionate small hobby breed in the heart of Luebeck. Our goal is it healthy to breed typeful and nature-firm Retriever. Our puppies grow up in the house and in the garden.

A dog with a geneological table of us is a proof and your warranty for, after best knowledge and certain a bred dog. The healthy, efficient and pedigree dog bred after FCI standard is our emphasis. Always the well-being of the dog stands in the first place, race-typical dogs, with an intact nature and character, that is our highest requirement.
Please visit also our homepage!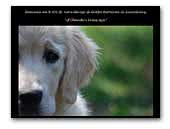 Ghenalia's loving eyes
A small family breeding kennel in Luxemburg. Our purpose is: healthy, nice character, good looking and working dogs.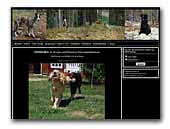 Snöbollen's Kennel
Breeder of Whippet, Golden Retriever & Flatcoated Retriever in Sweden. We breed for soundness and active dogs! Welcome to visit us!
Whippet
Flat Coated Retriever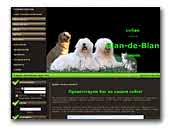 BLAN-de-BLAN (FCI) kennel
We propose wonderful puppies to you from our beautiful, healthy & clever dogs. It will be perfect guarder & friend for your family. All details on our web-site.
South Russian Ovtcharka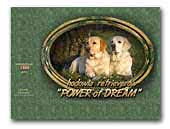 Power of Dream
Niewielka hodowla domowa. Hodujemy Labradory i Golden Retrievery. Wszystkie nasze psy mieszkają razem z nami w domu.
Labrador Retriever
« Prev 1 2 3 4 5 6 7 8 9 10 11 12 13 14 15 16 17 18 19 20 Next »