Golden Retriever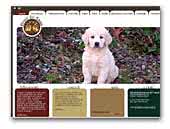 Bosco de Isaggi
Allevamento Golden e Labrador
Alleviamo e selezioniamo Labrador R. e Golden R.
Labrador Retriever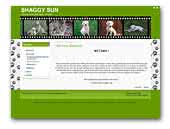 Shaggy Sun Golden Retriever
We are Golden Retriever Breeding with huge experience. Our dogs lives with us and are our all life. In our breeding we have got only dogs with great pedigrees. If you want buy puppies from our breeding please contact us.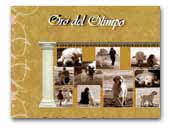 Oro del Olimpo Golden Retriever
Golden Retriever Oro del Olimpo. Exposición, Selección, Cría Exclusiva, Familiar y Responsable de Golden Retriever en España.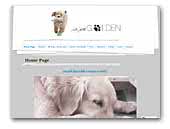 ...is just Golden
Golden Retriever Kennel. Puppies available born on 30th April 2014. Shiny Coat Quando Quando Quando (Dame) x Murana Good Vibration with Ria Vela (Sire) More info on the website www...

Allevamento amatoriale per la selezione del Golden Retriever. Il nostro è un piccolo allevamento, non abbiamo un numero elevato di soggetti poiché abbiamo deciso di vivere con i nostri cani. I nostri Golden frequentano esposizioni e prove di lavoro, questo è fondamentale per confrontarsi in campo cinofilo e capire se si sta facendo un buon lavoro, ma al di là delle gare i nostri cani sono prima di tutto membri effettivi della nostra famiglia, condividono con noi pranzi, cene fuori, vacanze, uscite, passeggiate, corse frenetiche, nuotate e riposini accanto al divano. E' l'unico modo che conosciamo per vivere con i cani e non potremmo farlo con un numero eccessivo di soggetti. Le cucciolate sono studiate scrupolosamente per cercare di allevare cuccioli sani, vivaci, intelligenti, morfologicamente idonei allo standard, dalle forti attitudini e ben socializzati. I genitori delle cucciolate sono controllati per le patologie ereditarie della razza e sono accoppiati secondo ragionati criteri e studi di pedigree. Il 30/04/2014 è nata una splendida cucciolata tra Shiny Coat Quando Quando Quando (Vicky) e Murana Good Vibration with Ria Vela (Aker). I cuccioli verranno consegnati a 60 giorni vaccinati, sverminati, con microchip, iscrizione all'anagrafe canina e pedigree Enci. Maggiori info e foto sul sito www...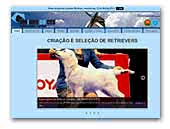 Moinho do Céu Retrievers
Familiar Amateur Breeder from Golden Retriever, Labrador Retriever and Flat Coated Retriever.
Labrador Retriever
Flat Coated Retriever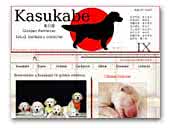 Kasukabe golden retriever
Impresionante camada de Golden retriever pedigree de las mejores lineas de europa.padres campeones de belleza Criamos muy poco y estudiamos cada cruce hasta el último detalle para obtener los mejores ejemplares.

Todos nuestros reproductores están libres de taras genéticas y todos tienen certificados oficiales de libres de displasia de caderas y codos por (AVEPA) o (BVA) así como libres de taras oculares artrofia progresiva de retina por la Universidad Autonoma de Barcelona. mas informacion www...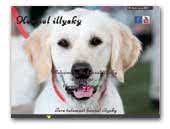 kennel illysky
Wellcome to kennel illysk website.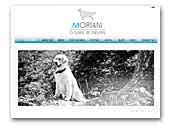 Moriani kennel
Welcome to our website kennel MORIANI (golden retriever).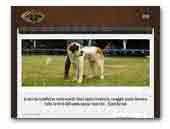 ArcoReale Kennel
Official FCI/ENCI kennel located in Italy. We breed Golden Retrievers, Saint Bernard dog and Dachshund for Expo and Hunting.
St. Bernard
Dachshund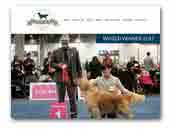 Olvinglay
Olvinglay is a kennel for the selection of Golden Retrievers, it was born from my biggest love for this breed. All my dogs share with me first of all daily life then the exciting path toward the achievement of my biggest dreams.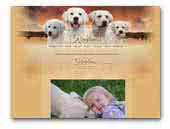 Kingliness
Kingliness - Golden & Labrador retriever kennel in Czech Republic.
Labrador Retriever

ANDREANA Kennel
We are a professional FCI kennel specializing in the breeding of breeds such as the Labrador Retriever, Cane corso italiano, Golden retriever, Brussel Griffon, Belgian Griffon, Petit Brabancon.
Labrador Retriever
Cane Corso Italiano
Brussels Griffon
Belgian Griffon
Small Brabant Griffon /
.

.