Golden Retriever
Retriever Golden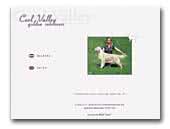 Cool Valley kennel
High quality Golden Retrievers.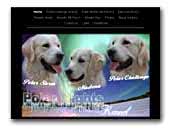 Polar Nights kennel
Golden Retrivers breeder from Serbia - odgajivacnica Zlatnih Retrivera. Take a look at our site.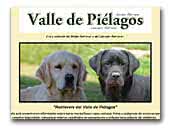 del Valle de Piélagos Retrievers
Cría y selección del Golden Retriever y del Labrador Retriever, en Cantabria (España).
Labrador Retriever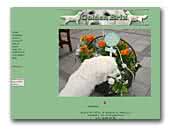 Golden Brix
High quality Golden Retrivers in Denmark.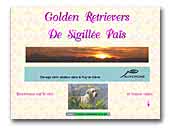 de Sigillée Païs Golden Retrievers
Elevage amateur et familial en Auvergne, de chiots de race Golden Retriever LOF. Parents  avec références Beauté/Travail, contrôlés Hanches/Yeux. Membre du Retriever Club de France et signataire du Protocole d'Elevage.

Nos chiots naissent à la maison et jouissent d'une socialisation soignée. Chiots remis à 8 semaines, pucés, vaccinés, vermifugés, pré-éduqués, avec guide d'élevage et d'éducation. . Facilités de paiement. Accès rapide par sortie A 89.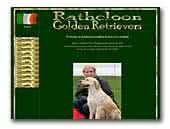 Rathcloon Golden Retrievers
Breeders and Exhibitors of top winning Golden Retrievers.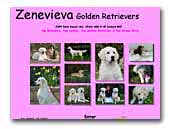 Zenevieva Golden Retrievers
Home of quality, sound but most of all beautiful, loving Golden Retrievers. Visit our website to enter my World ...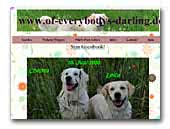 of Everybody's Darling
Golden Retriever Kennel
Golden Retriever Kennel. We breed healthy and beautiful family dogs with a good character. Our dogs are part of our family. Maybe soon part of your family? Informations and many pictures can be found on our Homepage!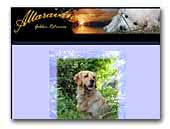 Altaraván Golden Retriever
Selective Breeding and family of Golden Retriever in Huesca (Spain).


« Prev 1 2 3 4 5 6 7 8 9 10 11 12 13 14 15 16 17 18 19 20 Next »