Griffon bruxellois / Brussels Griffon / Brüsseler Griffon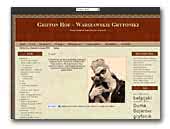 Griffon Hof - Warszawskie Gryfoniki
We are a small (FCI) kennel in Warsaw.This website is about our dogs, show results with photos, information about puppies for sale and males for stud.

Our Griffons are part of our family and take part in all family activities. We are proud to breed healthy and small griffons with great characters bringing lots of joy to their new families.
Belgian Griffon
Small Brabant Griffon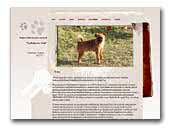 Gryfonikowy świat
Domowa hodowla psów rasowych
Hodowla psów Gryfonikowy Świat.

Breeding dogs Gryfonikowy Świat.
Small Brabant Griffon
Belgian Griffon
Borzoi
Polish Greyhound
Russian Toy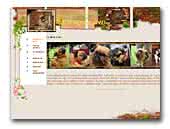 Griffon Land
The Griffon-Land FCI kennel is breeding of the beautiful Griffon and Japanese Chin. Our purpose is to breed healthy dogs with excellent body and nervous system up to the standards, which will have a happy life their new owners.

We carefully selected the dogs of the breeding, regarding exterior and pedigree from both sides of the male and female. Our target is to approach the FCI (Fédération Cynologique Internationale) standard as much as possible, furthermore health and temper is the necessary part of our breeding program.
Belgian Griffon
Small Brabant Griffon
Japanese Chin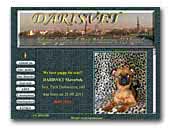 FCI kennel DARISVET
" I love my dogs. I show my dogs, I test my dogs, I really live together with my dogs" (c)

My name is Svetlana, I live in Latvia, one of the Baltic countries. I am the proud owner of a small hobby kennel "DARISVET", registered FCI since 2006, February - Nr. 176 FCI 2/06. DARISVET, translated from Russian means "gift of the light". We breed in our kennel Petit Brabancons, Bruxelois and Belgian Griffons and also we have Southrussian Sheepherdogs. We successfully show our dogs in many different countries and are very proud of them.

From time to time we have puppies in our kennel, but not very often, because we are worried for the quality of our puppies and the health of our dogs. You can find all news about our show results, new litters, new Champions in our kennel here in our website.
Belgian Griffon
Small Brabant Griffon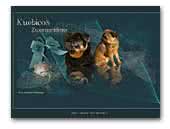 Kuebico's Zwerggriffons
Ich bin seit 2008 unter dem Zwingernamen "Kuebico's" beim "Verband Deutscher Kleinhundezüchter (VK) e.V." als Züchter für Zwerggriffons registriert. Der VK ist der Rasseverein im "Verband für das deutsche Hundewesen (VDH) e.V." mit den strengsten Zuchtbestimmungen und –kontrollen der jeweiligen Rasse, die strenge Zucht- und Wurfkontrollen beinhalten.

Mittlerweile besitze ich für meinen Zwingernamen auch internationalen Zwingerschutz.

Da ich nur mit wenigen Hunden zusammenlebe, wird im Höchstfalle einmal im Jahr Nachwuchs (Petit Brabançon, Griffon Bruxellois, Griffon Belge) zu erwarten sein.

Mein Ziel ist es, gesunde, typvolle und gut sozialisierte Hunde zu züchten. Von klein auf werden die Hunde auch mit fremden Hunden vertraut gemacht. Sie kennen den Großstadttrubel genauso wie das Gassigehen auf dem Land und im Wald.


Since 2008 I am with the Kennel name "Kuebico's" an registered breeder of Petit Brabançon, Griffon Bruxellois, Griffon Belge in the "Verband Deutscher Kleinhundezüchter (VK) e.V.". The VK is one of the clubs in the "Verband für das deutsche Hundewesen (VDH) e.V." with the strictest breeding restrictions. 

Since I only have a few dogs, there will be not more often than one litter to be expected in one or two years.

It is my target to breed healthy, well socialized and beautiful dogs. I am living in the heart of Frankfurt. Already as puppies they get used to meeting other dogs as well as walking around in the city and on the country-side.
Small Brabant Griffon
Belgian Griffon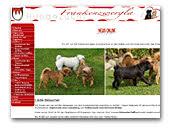 Griffonzucht zum Schönen Walde
& Mopszucht vom Johneberg
Wir werden bei der ersten Verpaarung unserer Amelié einen erfahrenen Deckrüden (Brüsseler Griffon) aussuchen welcher bereits mehrfach wunderschöne und vorallem gesunden Nachwuchs gezeugt hat. In der Regel werden 2-5 Welpen geboren welche in der Regel schnell neue Besitzer finden.

Uns wurde deshalb der Tipp gegeben eine Interessentenliste zu führen. Sollten Sie Interesse an einen Zwerggriffon haben bitten wir Sie sich per Mail bei uns eintragen zu lassen. Sie verpflichten sich dadurch nicht zum Kauf. Wir werden nach dem Wurf dann nur die Interessenten kontaktieren und nachfragen ob noch Interesse besteht. Unseren ersten Griffon - Wurf erwarten wir im Spätherbst 2012 Unseren ersten Mops - Wurf erwarten wir im Sommer 2013.
Pug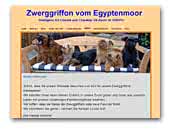 Zwerggriffons vom Egyptenmoor
Seit Januar 2008 züchte ich im Verband Deutscher Kleinhundezüchter e.V. (VDH) Zwerggriffons. Ich betreiben eine kleine Hobbyzucht , in der es auf Qulität und nicht auf Quantität ankommt. Es werden daher maximal ein Wurf pro Jahr fallen.

Since January 2008 I have been breeding the German Association of Small Dog Breeders Association (VDH / FCI) Zwerggriffons. I run a small cattery in which it arrives at Qulität and not quantity. It will therefore fall more than one litter per year.
Belgian Griffon
Small Brabant Griffon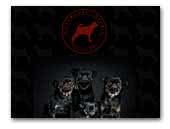 D'EVERKORS IMPERIA kennel FCI
Griffon kennel FCI in Minsk, Belarus. Welcome to our web site.
Belgian Griffon
Small Brabant Griffon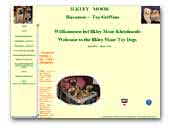 Ilkley Moor Havanese,
Griffon Bruxellois and Petit Brabancon
We are a small kennel in lower Austria near Vienna, breeding under the regulations of the FCI /Austria Kennel Club. We have been breeding and showing toy dogs for nearly 40 years with many champions and World/Euro winners.

All dogs live in the house and we place a lot of value on socializing our puppies with people and our adult dogs. They are microchiped, wormed, vaccinated with ÖKV pedigree before they leave the house with 12 weeks. Please feel free to give us a call for more information the breeds and maybe arrange an informal visit.
Maltese
Small Brabant Griffon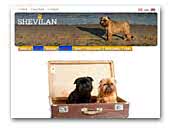 Kennel SHEVILAN
Small family-run kennel. Welcome to our home page. We love Griffons!
Belgian Griffon
Small Brabant Griffon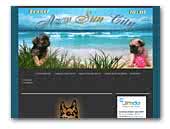 Azov Sun City
Наш племенной питомник « Azov Sun City » основан в 2002 году, занимается разведением пород : Немецкая овчарка, Брюссельский и Бельгийский гриффон, Мопс, Китайская хохлатая собака, Цвергшнауцер.
German Shepherd Dog
Belgian Griffon
Pug
Chinese Crested Dog
Miniature Schnauzer
.

.