Jack Russell Terrier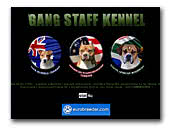 Gang Staff Kennel
Welcome to Gang Staff Kennel !

I live on a farm in nothern Poland with my son, where we raise our dogs with true love and passion. We are first Polish kennel with 5 American Champions, Junior World Winner '98 ... till today we breed 47 Champions. In our breeding program we use only the best dogs - our aim is to get high (show) quality, healthy dogs with balanced character and great temperament.

Our dogs is our passion and lifestyle. To know more - visit our WebPage ! :)
American Staffordshire Terrier
Boston Terrier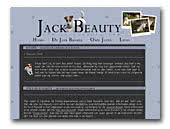 Jack Beauty - Jack Russell Terrier Kennel
Good looking Jack Russell Terriers with a friendly character.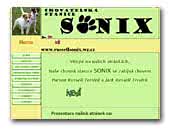 SONIX
Parson Russell and Jack Russell Terier
SONIX breeding station was founded in Czech Republic and is the prefix of Parson Russell and Jack Russell Terriers bred by Irene Nevrklova. Her best dog is Jack Russell female BOHEMIAN RAPSODY, which won the World Champion in 2006.
Parson Russell Terrier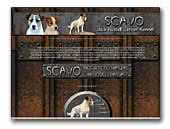 SCAVO (FCI) Kennel - Jack Russell Terrier
We are young kennel. we have only few Jack Russells which are the members of our family. Showing them is our passion. We just love that.

Our dogs in their pedigrees has only great Australian and European blood lines. Please visit our web side to know something more about our dogs and remember that.

JRT Are Our Love And Passion !!!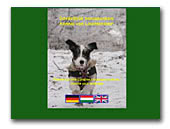 von Liechtenstein kennel
We invite you to view this site and learn jack's history, character,using and know my jacks!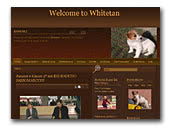 Whitetan Kennel
Allevamento di Jack Russell Terrier a pelo liscio, ruvido e broken. Le migliori genealogie australiane.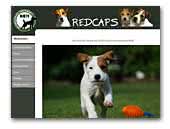 REDCAPS Parson Russell Terrier
& Jack Russell Terrier
REDCAPS is situated in Niedersachsen, 45min away from Osnabrück and not far awy from the Netherlands. We are member of the JRTV. Our terriers are important members of our family. We love this great fellows in a tiny package.

With this site we like to invite you to take part on the fascination of the working Jack Russell Terrier.
Parson Russell Terrier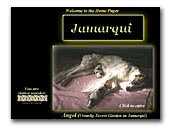 Jamarqui Borzoi
KC Registered Accredited Breeder
We are a small kennel in the Hertfordshire counrty side, breeding selectively for health, temperment and type. Ensure all our stock is "fit for purpose" Our lines go back to the very old English hounds, all bred to the highest standard for substance, size and elegent gracefulness
Borzoi
Azawakh
Jack Russell Terrier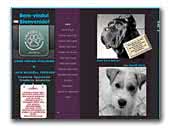 ARRABIDA HILLS
ARRABIDA HILLS is proud to do a selective breeding of our Cane Corsos of Ceddar's Spirit and Jack Russell Terrier de Arrabida Hills. We trust in a high selective and quality breeding, concerning our males and females that we have and that we are proud.

Our Cane Corso are delivery only with pedigree registration, health vaccine book and microship. Since 2007 that we have started this passion and we look forward to continue and do our best. Please, take a look at our new web site.
Cane Corso Italiano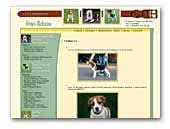 Omri Relizan
Kennel Jack Russell terriers and beagles.
Beagle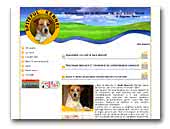 Spiteful kennel
family kennel officilly recocgnized by the italian kennel club. we are specialized in the selection of the broken and rought coated show quality jack russells.

We care a lot abaout the carcter becouse all our dogs are even working. All our dogs are the tested against cataract and luxation patella. We are specialized in trimming. Have a look at our web site ciao ciao serena!


« Prev 1 2 3 4 5 6 7 8 9 10 Next »