Jack Russell Terrier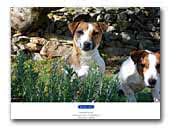 Ramnous - Jack Russell Terriers
We are located in the beautiful area of Ramnous, 45 km east of Athens in the region of Marathonas, Greece.

We concentrate on small scale breeding of Jack Russells with registered pedigree at the Greek Kennel Club (KOE) under FCI rules. Our JRT live with us in the house and they have a big garden to play in. Our dogs are checked for patella and their eyes are checked every year.

Once in a while we have a litter that is carefully planned. Pups are born in our kitchen and are very well socialized. They are wormed every 2 weeks until they are 8 weeks old, and at 6 weeks old they are micro chipped and vaccinated. A Jack Russell puppy is 8 weeks old when it leaves "Ramnous".

We hope you enjoy our website, and we would be happy if you leave a message in our guestbook.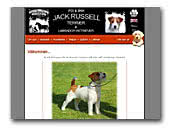 Duckling's Jack Russell Terrier
Welcome to a small scale breeding of FCI Jack Russell Terrier in Sweden. 100% Australian dogs representing Baylock - Malung - Otwaymist bloodlines.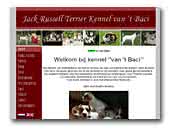 Kennel van 't Baci Jack Russell Terrier
Welcome at the kennel "van 't Baci"
We breed, as a hobby, on a small scale, in a responsible way Jack Russell Terriers, using the Australian Bloodlines. The pups grow up in the livingroom and are very well socialized.

The parents have had all the necessary tests for Patella Luxation, Lensluxation, Distichiasis and Cataract and are free. From our dogs we also know the DNA-profile. When we expect pups, or have them, we will announce that on this website under "the latest news", but you are always welcome for more information.
Bart & Cintha Swalue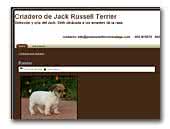 jackrussellterriermalaga.com
Dedicado a la cría del jack, pata corta, pelo liso, mucho hueso, muy musculado. Blanco entero con manchas marrones o negras. Parches en los ojos o máscara. Lo mas importante, aparte de la belleza es el caracter. Perros equilibrados, fieles a su amo, buenos con la familia y los niños.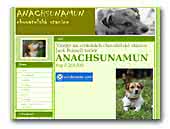 Anachsunamun
Kennel Jack russell terier Anachsunamun.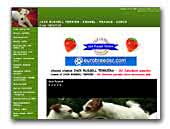 Od Jahodové paneky
Jack Russell Terriers - Top Australian Lines.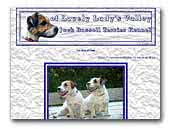 of Lovely Lady's Valley
We are breeding of lovely Jack russell terrier's and we breed with Australian and Dutch bloodlines.

Visit our website for more information and many pictures.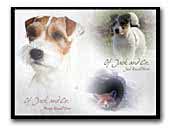 Of Jack and Co. Kennel
Love, Passion, Rigour, Selection, Quality, Harmony, Stability and Work are the secrecies of well-being and the dynamism of our Jack Russell Terrier.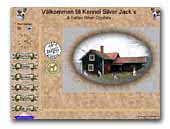 Kennel Silver Jack's
Welcome to visit a small piece of Sweden.
Raising of Jack Russell Terrier in a home environment in the country where the dogs are part of the family. The dogs are registered in the SKK / FCI with deserving Australian lines. We have breeder-certificates issued by SKK.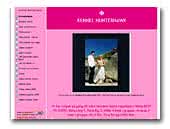 Kennel HUNTERHAWK
We breed dual weimaraners and fci jack russell terriers with excellent temprament, health, looks for hunting or family life.
Weimaraner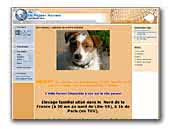 Elevage De Pepper Harrow
Elevage familial de Jack Russell, origines Australiennes, situé dans le  Nord de la France: Lille-59.

Passionnée d'agility, je fais une sélection rigoureuse afin d'avoir des chiens équilibrés, joueurs, beaux et en bonne santé.


« Prev 1 2 3 4 5 6 7 8 9 10 Next »