Jack Russell Terrier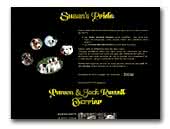 Suzan's Pride - Russell Terriers
I breed Jack Russell Terrier's sinds 1985 with Australian and Continantel (english) bloodlines. Take a look atour webside to see them Some times we have a litter.

Home of several homebred champions in Parson Russell Terriers as well national, International, Europeen and World Champions based on Howlbeck line My goal is to breed nice dogs with sweet caracther.
Parson Russell Terrier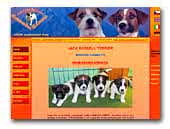 Armonia Canina - Jack Russell Terrier
Jack Russell kennel Armonia Canina breeds Jack Russells of the 100 % top Australian lines. Jack Russell puppies - rough, smooth, broken coated. Mating by a top-class smooth coated stud dog - 100 % Australian pedigree - only leading blood lines. Very high quality.

Hundezucht Armonia Canina - Zucht der Hunderasse Jack Russel Terrier - 100 % aus führenden australischen Stammbäumen. Jack Russel Welpen (Rauhaar, Kurzhaar, Stockhaar) und das Decken auch durch einzigen australischen Jack Russel Deckrüde Kurzhaar (smooth coat). Höchste Qualität.

L'allevamento di Jack Russel delle linee australiane di punta del 100 %. Jack Russel cuccioli di ogni tipo di pelo - liscio, broken, ruvido. Stallone da monta JRT di pelo liscio con il top pedigree con tutti gli antenati australiani. Qualità di fuoriclasse.

Chov plemene Jack Russell Terrier 100 % ze špičkových australských linií - všechny typy srsti - broken, smooth (hladká), rough. Špičkový hladkosrstý krycí pes - 100 % australský rodokmen - jen přední krevní linie.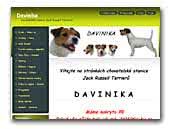 DAVINIKA - Jack Russell Terrier
Small family kennel of Jack Russell terriers Australian blood lines in the Czech republice. Preference the quality and health of my dogs and puppies.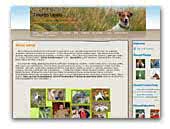 Kennel Tekantis Upelis
We are the kennel with the aim to produce healthy, joyful and beautiful basenjis and Jack Russell terriers. We make all necessary and complementary health tests for our dogs. Visit our kennel's website to find out news about puppies, show achievements, our stud dogs and watch beautiful photos of them.
Basenji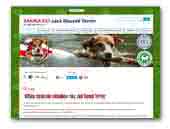 ZAKIRA - kennel Jack Russell Terrier
Welcome to all lovers of the breed JRT. We fish these small, energetic and happy pets.In a small body Holy Spirit!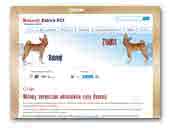 ZAKIRA FCI
Basenji & Jack Russell Terrier Kennel
Welcome to Basenji & Jack Russell Terrier Kennel from Poland :) Visit our kennel's website to find our dogs photos their pedigrees, breeding plans.
Basenji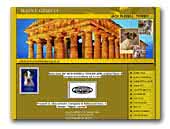 Magna Graecia Jack Russell Terrier
Breeding and Selection of the Jack Russell coming Terrier from the Best Lines than Australian and Foreign Blood. Present in Breeding It samples of Beauty and Better Terrier. Cuccioli Selected always available. Preparation to the Exposures and Pension.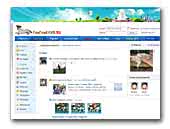 GavGavClub.ru
JRT Club.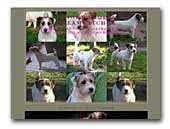 Thornwoods Dreamcatcher
Jack Russell Kennel
Jack Russell Kennel in The Netherlands.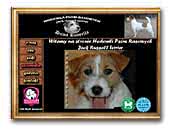 Duma Russella FCI
Domowa hodowla psów rasowych Duma Russella fci . Zaprasszamy!



Master Shepherd
Australian Shepherd & Jack Russell Terrier
Allevamento amatoriale di Australian Shepherd e Jack Russell Terrier e hotel a 4 zampe, tra i colli della Riviera Berica, a Vicenza.
Australian Shepherd
« Prev 1 2 3 4 5 6 7 8 9 10 Next »