Labrador Retriever
Retriever du Labrador


Stenveyz Labradors
Labradors and Flats in Russia. We have started with Labs since 1990 and our kennel is the oldest kennel in Russia.
Flat Coated Retriever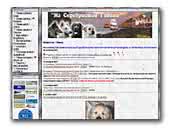 kennel IZ SEREBRISTOY GAVANY
Our dogs, puppies, fotoes.
Belgian Shepherd Dog
White Swiss Shepherd Dog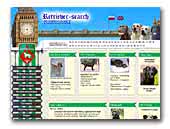 Retriever Search
Retriever Search- is the huge database including: references to the Internet sites of retrievers registered in it; a database of announcements of sale of puppies, the Internet of a page of retrievers created on our resource, a database on a tree of family trees (with historical data on everyone a decade ago), advertising blocks for the companies realizing forages for dogs, advertising blocks of various subjects of exhibitions concerning carrying out and care of dogs.

And as - news, a note ретриверистов, correspondents, competitions, statistics, a топ-site, a forum, magazines and the various information. From the newest services on a site two additional programs - Retriever Money and On-lain the Exhibition will be presented. For fans of distant trips on exhibitions the list of places of carrying out of exhibitions is presented, to a way and distance to a place of their carrying out. The list of hotels for stopped with the favourites. Electronic system of record on exhibitions (during) and many other things.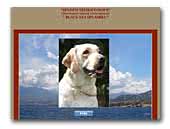 Kennel BLACK SEA SPLASHES
kennel Labrador Retriever "BLACK SEA SPLASHES" registered in FCI, carries out cultivation of puppies of breed Labrador Retriever Show - class with excellent working qualities.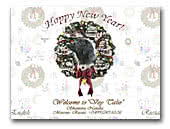 Vey Talie labradors
"Vey Talie" - yellow and black labradors from Russia, Moscow.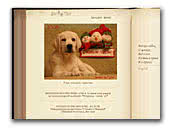 Kennel Sweeten
My dogs are winners and championsa a lot of country: International Champion, Junior European Winner, international working tests.
My labradors have HD, ED and Optigen tests.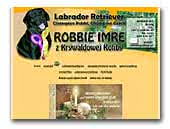 ROBBIE IMRE z Krywaldowej Koliby
I am living in Poland, I have more then 100 labs.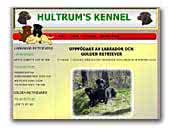 Hultrum's Kennel
Small breeder of Labrador and Golden Retriever. We live in the south of sweden in Sävsjö "Småland".
Golden Retriever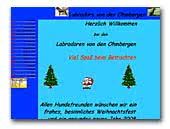 Labradore von den Ohmbergen
Wir züchten labradore in den Farben schwarz, chocolate und gelb. Größter Wert wird auf Gesundheit, FCI-Standard und Familienfreundlichkeit gelegt. DRC Soltau e.V.




Down the Hill Labradors
Labrador breeder located in France/Brittany/near Rennes. Yellow and black labs.

Eleveur de labradors sables et noirs situe en France/Bretagne/pres de Rennes. Etalon sable disponible pour saillie.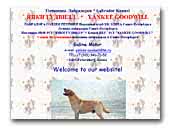 YANKEE GOODWILL Labradors
Kennel RKF-FCI YANKEE GOODWILL, St-Petersburg, Russia. We breed labradors of excellent English and American bloodlines for quality and temperament. There are a lot of my photos of labradors & another breeds from CRUFTS and Potomac on the web-site. Welcome!!! Galina Motor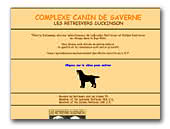 Les Retrievers Duckinson
Le Labrador Retriever et Goldens Retriever en France.
Golden Retriever
« Prev 1 2 3 4 5 6 7 8 9 10 11 12 13 14 15 16 17 18 19 20 21 Next »