Labrador Retriever
Retriever du Labrador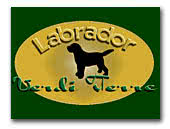 Verdi Terre Labrador's
Breeding for the selection of Labrador Retriever in the three colors. Our pups are selected for health, character and tipicity. Producers checked for hereditary pathologies.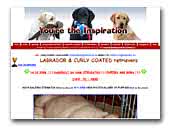 You're The Inspiration
Labrador retrievers & Curly Coated retrievers kennel. Home of european winners, interchampions & multichampions.
Curly Coated Retriever

Рус Риттерхунд
Приветствуем вас на сайте питомника "Рус Риттерхунд"!!! Наш питомник занимаеться породами Ротвейлер и Лабрадор.
Rottweiler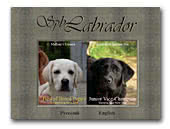 Lab'SPb kennel
We are a small homestyle Labrador kennel in Saint-Petersburg, Russia. We breed for type, health, soundness and true labrador temperament. We want our dogs to become devoted family companions and being loved and cared. We sometimes have show quality puppies available.

You are welcome to visit our web-site to find information about our dogs, planned litters, photos and results from European and American shows.
Kind regards,
Olga & Anastasia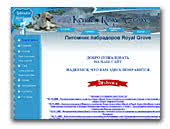 Royal Grove
Royal Grove is a small Kennel, owned by Elena, located in the Moscow. Our goal is to produce labradors that are healthy, well adjusted, and come as close as possible to meeting the written standard for the breed.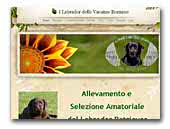 I Labrador delle Vacanze Romane
Labrador delle Vacanze Romane Description: Allevamento e Selezione Amatoriale del Labrador Retriever in Campania.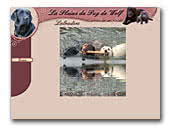 La Plaine du Puy de Wolf
Elevage de Labradors Noirs & Chocolats situé à Firmi au coeur de l'ancien Bassin minier de Decazeville (Aveyron).

Nous sommes très heureux de vous présenter à  travers  ce site notre élevage, nos chiens et nos portées à venir. Nous vivons entourés de nos chiens dans une charmante petite ville de l'Aveyron, FIRMI, située au pied d'une jolie colline rocheuse LE PUY DE WOLF.

Nous élevons des labradors noirs et chocolats, au cœur de l'ancien bassin minier de DECAZEVILLE

Si vous désirez nous rendre visite ce sera avec grand plaisir que nous vous recevrons ............. sur rendez-vous.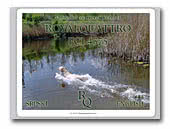 Royalquattro labrador retriever kennel
One summer day, as my wifes birthday present, in our life walked in one little yellow puppy named Astra. We didnt menage well, and she allready took place on a sofa and in our harts. Astra was grownig and with her our love to labradors and findings about that species.

When Astra grow up and wanted her own descent we decided to give our truelove high descent, by going to Cheska, and finding the best male for her. Male SMOKESCREEN was first and only choice, and he contrive us 10 lovelly puppies. When they grove up a little winned by their gentleness and prittines we decided that they deserve to belong to one breeder. In FCI by No.4575 , we are registrated as Royalguattro.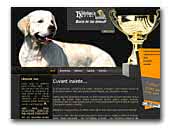 Hidalgo's Spirit Kennel
Hidalgo's Spirit specializes in breeding Labrador Retriever & Golden Retriever. Our kennel is FCI and Romanian Kennel recognized. We try to raise dogs increasingly better, with real temperaments, with excellent blood lines, but primarily healthy dogs. Our goal is increasing the quality of these 2 breeds to superlative in Romania. You're welcome for more details on our site!
Golden Retriever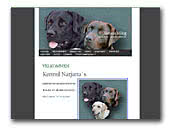 Kennel Narjana's
Oppdretter av Labrador Retriever.

Breeder of Labrador Retriever.


« Prev 1 2 3 4 5 6 7 8 9 10 11 12 13 14 15 16 17 18 19 20 21 Next »