Labrador Retriever
Retriever du Labrador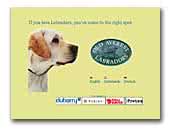 Old Averest Labradors
The main goal of my kennel, Old Averest Labradors, is to produce healthy, intelligent and sound Labradors. Our labs are entered for shows and take part in obedience- and gundog trials. We firmly believe in the all purpose Labrador who is confident in the home, field, water or show ring.

Old Averest is located in the north-east of Holland, and is surrounded by fields and forests. Our labs play and train in the local fields and streams.

We guarantee the health of the parents of each litter. We are small hobby breeders who treat our Labradors as our friends and companions.

Our goal is to improve the Labrador breed, to breed dogs with good looks, good health, super temperament, sound and willing to please, and to share them with other people.

The above is a brief resumé of my small kennel, where quality and select breeding is my first consideration.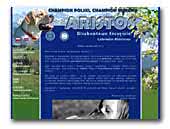 CH.PL, CH.RO ARISTOS Biszkoptowe Szczęście - Labrador Retriever
My name is Bożena. My friends call me Bazylia.

I live in Zakopane in Poland. I love Labradors Retrievers. I am very lucky - I have a soft, golden friend since the 25th of March 2006. His name is ARISTOS and he was born on 25th of October 2005. Aristios comes from "The Sponge Luck" (The Golden Coloured) - a dog breed which is In Przysiecz near Opole.

My dog has begun his dog show career and he will become a Champion of Poland soon.

(We invite you to our photo galery) Aristos is my love, joy, lucky charm and he amazes me every day. There is nothing more wonderful than to see wagging his tail and the way he greets me - happy and dancing, when I come back home tired, after work.

We invite and ecourage you all of you to meet us, to get to know our plans, adventures and success.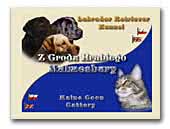 Z Grodu Hrabiego Malmesbury
Retriever Kennel
Retriever kennel. Our aim is to breed typical, sound labradors and flatcoats.
Flat Coated Retriever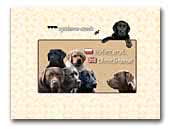 Retriever Kennel OPTIMUS CANIS
Retriever kennel. Our aim is to breed typical, sound labradors and flatcoats.
Flat Coated Retriever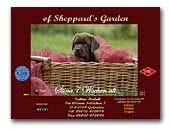 Labrador's of Sheppards Garden
1997 zog unser erster Labrador bei uns ein. Bald war klar, dass es nicht bei einem Hund bleiben würde; der Labbi Virus hatte uns gepackt. So kam 1999 noch die gelbe Hündin LADY HOPE OF DARK EYE'S 'Isis' zu uns.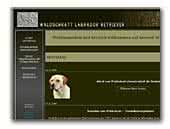 Alfred Pieber Waldschratt
Labrador Retriever
Labrador Retriever aus jagdlicher Leistungszucht.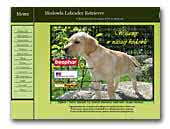 Z Białobłockich Lasów
Hodowla psów rasy Labrador Retriever
We are home kennel labrador retriever. We breed only dogs of that breed. We provide the best real farming conditions.

Hodowla psów rasy labrador retriever. Oferujemy najwyższej klasy szczeniaki biszkoptowe, czekoladowe i czarne. Do skojarzeń dobieramy najlepszych dostępnych reproduktorów. W naszej hodowli można zakupić wyłacznie szczeniaki z rodowodem.

Jesteśmy członkiem ZKwP. Nasza siedziba znajduje się w woj. kujawsko-pomorskim niedaleko Bydgoszczy.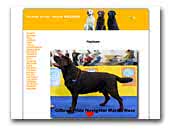 Balzamas
Labrador retriever and Clumber spaniel kennel since 1998.
Clumber Spaniel
« Prev 1 2 3 4 5 6 7 8 9 10 11 12 13 14 15 16 17 18 19 20 21 Next »