Labrador Retriever
Retriever du Labrador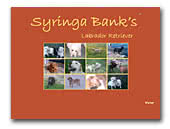 SYRINGA BANK'S - Labrador Retriever
Wir züchten Labrador Retriever in den Farben schwarz und gelb. Mehr über uns und unsere Hunde erfahrt ihr auf unserer Website.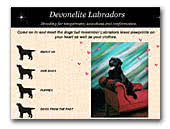 Devonelite Labradors
We can't really be called a kennel as all of the dogs at Devonelite live in the house and if they are not out on our walks on the black mountain then they can be normally be found on the sofas or curled up next to the fire.

We feel very privileged to have the dogs we have here at Devonelite, each have their own personality and approach to life but we are proud of the fact that we are producing dogs who have lovely conformation, breed type and true labrador temperament. Here at Devonelite we also have 3 GENERATIONS OF PETS AS THERAPY DOGS, which means the dogs can bring a lot of happiness to those in residential care and hospital.

At Devonelite we only breed when we want something for ourselves. We breed all 3 colours of labrador - black, chocolate and yellow. All dogs are KC Registered and have current hip and eye certificates. Quality puppies are occasionally available to pet/show homes. Our puppies are reared in the house with lots of handling and socialisation. They are raised with other dogs, cats and children.

Before anything else our dogs are much loved family pets and regardless of what they win in the ring etc they are the best dogs ever, who mean the world to us. The main emphasis for everyone at Devonelite is to HAVE FUN.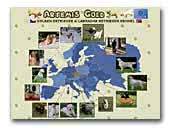 Artemis Gold Retriever Kennel
Kennel of Golden & Labrador Retrievers - stud dog - stud bitches - puppies - progeny Czech Republic.
Golden Retriever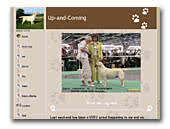 Up-and-Coming
Labrador retriever in Norway.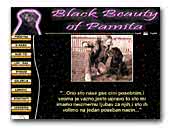 Black Beauty of Pamita
Labrador retriever Kennel, F.C.I. 4657. Come to visit our website,for more information, and enjoy in presentation of our dogs. The Best of Black Beauty labradors.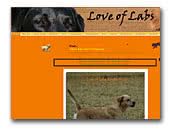 Kennel Love of Labs
Schauen Sie sich meine Homepage an und machen Sie sich ein Bild über meine Art zu züchten.



BOHEMIA BRAS
Welcome in the breed of Labrador Retrievers - we are holder of club certificate titles:
Best Breed of Retrievers of The Year 2001
Best Breed of Labrador Retrievers of The Year 2006.


« Prev 1 2 3 4 5 6 7 8 9 10 11 12 13 14 15 16 17 18 19 20 21 22 23 24 25 26 27 28 29 30 Next »