Labrador Retriever
Retriever du Labrador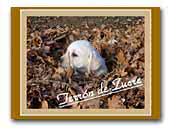 Terron de Zucre
Cria y selección de labrador retriever y sharpei en Santiago de Compostela - A Coruña (Spain).
Shar Pei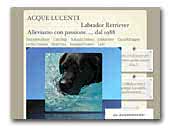 Acque Lucenti Labrador Retriever
Alleviamo con passione e serietà dal 1988 ... 20 anni di attento lavoro di selezione ci hanno permesso di avere labrador con eccellenti qualità morfologiche e caratteriali.

We are breeding labrador with passion and professional behaviour since 1988.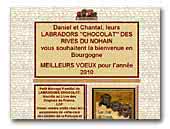 LES RIVES DU NOHAIN
Elevage Familial de Labradors Chocolat inscrits au LOF (Livre des origines de France).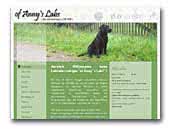 Labradors of Anny's Labs
Wir sind ein kleiner Zwinger und züchten Labrador Retriever im LCD/VDH/FCI. Gesundheit und Wesen sind für uns die wichtigsten Aspekte der Zucht. Wir legen Wert auf retrievergerechte Ausbildung, unsere Hunde werden jagdlich geführt oder mit Dummies beschäftigt.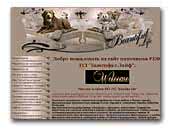 Kennel Beautiful Life
Питомник (Москва) занимается разведением пород: Австралийский Шелковистый терьер и Лабрадор Ретривер. В нашем питомнике первый в России кобель Австралийского Шелковистого терьера, вывезенный для племенного использования из Австралии.

Kennel (Moscow) has been breeding breeds: Australian Silky Terrier and Labrador Retriever. In our kennel, Russia's first male Australian silky terrier, exported for breeding use from Australia.
Australian Silky Terrier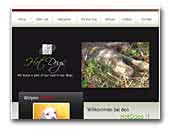 HotDogs
Labrador Retriever HD, ED frei, bestes Wesen,in black, charcoal, yellow, champagner, white, red, choc, choc-silver. Chihuahua in allen Farben (merle).
Chihuahua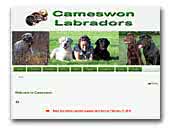 Cameswon Labradors
Cameswon Labradors - home of many International, Grand and Multi Champions. We breed Labrador Retrievers of all three colors. Our goal is to breed healthy Labradors with solid, kind, typical temper.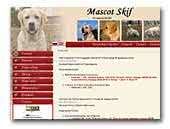 Mascot Skif FCI Kennel
We are small family kennel located in Ukraine. Our Labradors based on famouse English bloodlines. We raise our puppies with love and care. Welcome!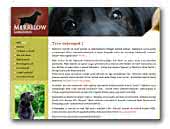 Kennel Merrilow
Merrilow is a small kennel with one or two dogs at home with enough space and love for each of them.
Chesapeake Bay Retriever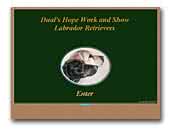 Dual's Hope Labradors
Show and work labrador Kennel from Belgium.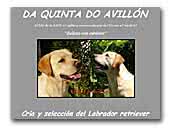 Da Quinta do Avillón Labrador retriever
Breeding and selection of high labrador retriever alone. Only black and yellow labradors.


« Prev 1 2 3 4 5 6 7 8 9 10 11 12 13 14 15 16 17 18 19 20 21 Next »