Labrador Retriever
Retriever du Labrador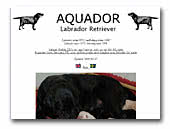 Aquador Labrador Retriever
With Labradors since 1971, breeding since 1998.

We are members of Swedish Labrador Retriever Club (LRK) and registered with the Swedish Kennel Club (SKK), which in turn is associated to FCI, and follow their rules for breeding. We only breed dogs that are free for generations on hips (A or B), elbows, and eyes; current eye certificate must not be older than a year from mating. All breeding stock is shown with at least excellent on conformation and many have some working test done. We aim for mentally sound dogs, kind cuddly dogs that love to work with you and also have excellent conformation.

Litters are raised indoors making the pups used to things in a normal home such as vacuum cleaner, washing machines, cats, and children among other things. At delivery at 8 weeks they are fully registered with SKK, wormed several times, micro chipped, examined by vet and had their first vaccinations.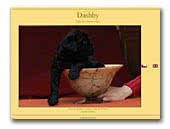 Dashby
Small hobby kennel breeding for english type, health and temperament. Our dogs living with us at home.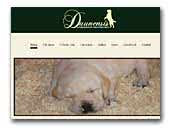 Daunensis Labradors
Yellow black and chocolate labradors in small family kennel. Health, character, show ... typical labs.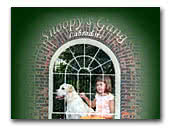 SNOOPY'S GANG
Labrador Retrievers Selective Kennel.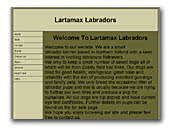 Lartamax Labradors
We are a small labrador kennel based in Northern Ireland with a keen interest in working labradors Retrievers.

We only to keep a small number of select dogs all of which will be from quality field trial lines. Our dogs are bred for good health, intelligence, good nose and reliability with the aim of producing excellent gundogs and family pets. We only breed the occasional litter of labrador pups and this is usually because we are trying to further our own lines and produce a pup for ourselves. All pups will be available to veted homes only. All our dogs are hip scored and have current eye test certificates.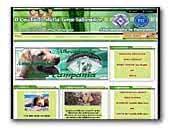 i labrador del Castello della Luna
L'allevamento è localizzato nel centro della Campania Felix, proprio qui dove il verde della collina dominante e l'aria pura invogliano a vivere a contatto con la natura dei momenti indimenticabili in compagnia di qualcuno dal carattere allegro e vivace, chi se non i nostri splendidi  LABRADOR.

L'amore che nutriamo per loro cresce ogni giorno di più, facendoci impegnare nella produzione di soggetti non solo morfologicamente validi, ma anche sani e dal carattere equilibrato, tale da consentirgli un giusto inserimento nei nuovi nuclei familiari cui andranno a far parte, carattere che deve essere quello che ha reso tanto popolare questa razza.

Il nostro impegno, oltre che nella selezione caratteriale, nel controllo delle patologie ereditarie, nella partecipazione nelle esposizioni di bellezza dei nostro soggetti d'allevamento,non chè i positivi risultati sino ad oggi ottenuti, insieme all'amore ce nutriamo per loro, sono gli unici stimoli ad andare avanti.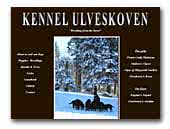 Kennel Ulveskoven Labrador Retriever
"Breeding from the heart".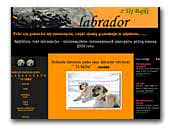 Labradory z Tej Bajki
Domowa hodowla labradorów. Na stronie naszej hodowli znajdziesz psie ABC, test dla przyszłych właścicieli labradorów, testy dla szczeniaków określające ich charakter, dużo informacji o rasie labrador, liczna galeria zdjęć oraz tapety z labradorem na pulpit. Strona często aktualizowana. Zapraszam. Hodowca Magda Jeśman


« Prev 1 2 3 4 5 6 7 8 9 10 11 12 13 14 15 16 17 18 19 20 21 22 23 24 25 26 27 28 29 30 Next »