Labrador Retriever
Retriever du Labrador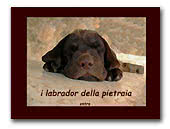 i Labrador della Pietraia
Un grande amore per la campagna, per gli animali, un grande amore per i nostri cani. Dal 1994 alleviamo alla Pietraia tanti "amici" cani e dalla passione per i nostri cani nasce il nostro allevamento di Labrador Retrievers ... tra i trulli, ... in puglia. Un allevamento per amore.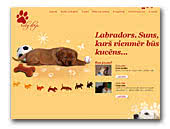 Rubydogs
We are small home kennel of Labradors, located in Latvia. For more information, please visit our Website.



Abbeybrook Labradors
We show our Labradors and have the occasional litter. We are totally committed, responsible and reputable breeders of pedigree Labrador Retrievers. We are based in Wales Nr Swansea. All our dogs are bred for their temperament, good looks, intelligence and soundness all of which fit the breed standards.

All our adults are hip scored and eye tested. Our puppies are bred for quality, type, soundness, temperament, intelligence, and health. We pride ourselves that our puppies have been selected for Dogs for the Disabled.
We breed Black / Chocolate / Yellow.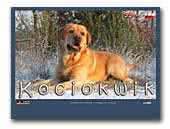 Kociokwik Labrador Retriever
Black, yellow and chocolate puppies and stud dogs.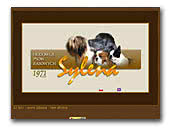 SYLENA - labrador retriever, boston terrier
cavalier king charles spaniel
Kennel SYLENA - labrador retriever, boston terrier, cavalier king charles spaniel. Polish kennel since 1971.
Boston Terrier
Cavalier King Charles Spaniel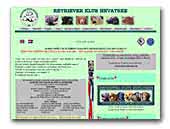 Retriever club of Croatia
Site about Croatian Retriever club. You can find infos about present and future litters, club show informations. You can find all about retriever breeds on one place, you can find all informations about retriever work and many different informations. Site is on two language, English and Croatian.
Golden Retriever
Flat Coated Retriever
Curly Coated Retriever
Chesapeake Bay Retriever
Nova Scotia Duck Tolling Retriever
« Prev 1 2 3 4 5 6 7 8 9 10 11 12 13 14 15 16 17 18 19 20 21 22 23 24 25 26 27 28 29 30 Next »