Labrador Retriever
Retriever du Labrador

of Angelsfantasy labradors
We are a small labrador kennel where all dogs live in our house... we breed only yellow and black labradors and just one litter a year we breed only with dogs who are tested on the eyes (yearly), hips, elbows and E.I.C. we are registrated at the FCI , Dutchkennel club (raad van beheer) and NLV.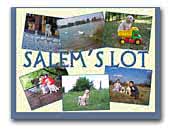 Salem's Lot Labrador Retriever Kennel
Our small kennel's aim is to fulfill entirely the obligatory regulations of the given breed. We are doing our best to maintain the original features of the labradors.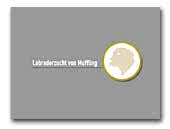 Labrador Retriever von Muffling
Wir züchten gelbe und schwarze Labrador Retriever.

We breed yellow and black Labrador Retriever.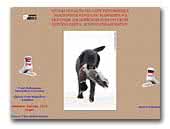 From Magnificos Knigdom kennel
We are breeding labradors sisnce 1998. Since 2006 we also have Bracco Italiano unique breed. I do not like advertise myself by words - visit our webpage and make your own impression.
Italian Pointing Dog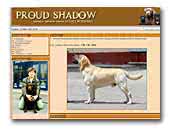 PROUD SHADOW labrador retriever kennel
Excellent temperament and type. All we are looking for..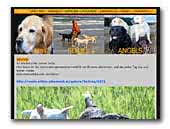 Bens-soul-angels
We breed Labrador Retriever with passion and love. All your dogs live in our home and stay all the time by us. The puppies are have the whole family to play and we told them all they thinks they must learn for their life.



Celia's Labradors
Labrador Retriever Kennel
Small Breeder of Labrador Retriever, yellow and black few litters a year. Dogs officially checked for hereditary diseases.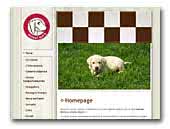 Animal Learn
allevamento Labrador Retriever
Animal Learn,è un allevamento di Labrador Retriever e Cocker spaniel inglese,ottimi soggetti, garantiti geneticamente e caratterialmente. Dottoressa Giusy Mazzalupi,specialista in Comportamento animale.
English Cocker Spaniel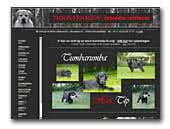 Tumbarumba Labradors
Dedicated to quality breeding of multi-purpose standard Labradors in all three colours. Our aim is to breed and raise well motivated, healthy and happy Labs that do equally well as companions, in the field or in the show ring. We breed in accordance with the Danish Kennel Club (FCI) and Danish Retriever Club code of ethics for breeders.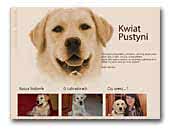 Kwiat Pustyni Labrador Retriever
You can see our puppies almost as soon as they are born, so that as their future owner you could participate in their upbringing from the day one and create a strong bond, while it will be easier for us to part with them.

When ready to be handed over, the puppies will have been debuggeg, vaccinated, and protected from ticks. They will have also undergone the breeding inspection. The dogs will have their birth certificates entitling to a pedigree chart, the "layette" and a list of recommendations concerning feeding, health care and training. You can visit us any time without a former notice. Our dogs grow up in family atmosphere among children, and they love guests as much as we do.

If you do inform us about your visit in advance, we will greet you with a home-made cake. We can also offer you bed and breakfast. As we care immensely about our dogs, we reserve our right to choose their future owner. Please contact us via email rather than phone, as we need to consult our interpreter.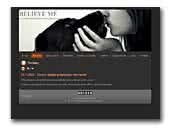 BELIEVEME kennel
BELIEVEME kennel - labrador retrievers chocolate and black colors. We are family kennel.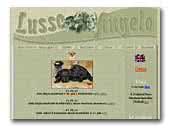 Kennels Lusso Angelo
Labrador-retriever, flat-coated retriever. Dogs, puppies, show.
Flat Coated Retriever
« Prev 1 2 3 4 5 6 7 8 9 10 11 12 13 14 15 16 17 18 19 20 21 Next »