Labrador Retriever / Retriever du Labrador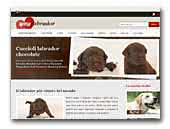 Allevamento MY LABRADOR
Allevamento My Labrador, cuccioli di labrador retriever gialli, neri e chocolate con pedigree ENCI-ROI. Vaccinati, microchip, sverminati con certificato di garanzia sulla salute, pedigree Italiano. Genitori Italiani controllati per patologie anche e gomiti.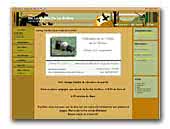 Labradors de la Vallée de la Brière
Petit élevage de labradors dans le pays Sarthois.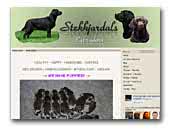 Stekkjardals Labradors
Small family kennel in Iceland breeding healthy, happy labradors who look nice and like to work.

We breed all colors. We breed by FCI rules. Welcome to visit our website :)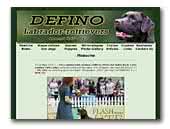 Defino - labrador kennel
"Defino" welcomes you!

We were fortuned to be involved in breeding our beloved labradors. Our dogs have been successful in shows and field work as well.We always have been matching our females with successful and worthy sires to produce healthy and good looking puppies. Our main goal is to breed labradors that are pleasing to look at, easy to live with and having all necessary abilities to become trusted hunting or sporting companion.

If you are considering purchasing a labrador retriever puppy in our kennel, please contact us.

Always a pleasure to see visitors!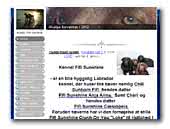 Fifi Sunshine - labrador kennel
Dansk labrador kennel med sunde og racetypiske labradore.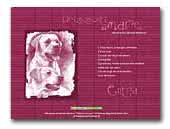 Orizzonti sul Mare
Allevamento Labrador Retriever
Allevamento riconosciuto FCI ed ENCI con soggetti di alta genealogia, controllati ufficialmente ed esenti da patologie ereditarie. Serietà, qualità e competenza.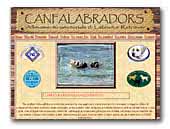 Canfalabradors
Descrizione della nostra attività:
allevamento amatoriale di labrador retriever; prenotazione cuccioli; educatore di base; preparatore ed handler per esposizioni cinofile; vi seguiremo nella crescita dei vostri cuccioli per tutto il tempo che ritterrete opportuno.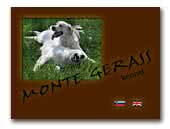 MONTE GERASS Kennel
Welcome in Monte Gerass Kennel. We insist on high quality breeding of Golden Retrievers and Labrador Retrievers.
Golden Retriever
.

.