Labrador Retriever / Retriever du Labrador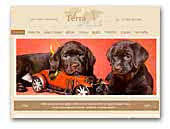 Питомник лабрадоров Terra Natale
Приветствуем Вас на сайте питомника "Terra Natale", занимающегося разведением и популяризацией высокопородных собак замечательной породы – Лабрадор ретривер. Ищите ли вы здорового, красивого и отлично выращенного щенка лабрадора, или вы просто зашли познакомиться с нами, почитать статьи и посмотреть видео, мы с радостью говорим Вам - Добро пожаловать в мир лабрадоров "Terra Natale"!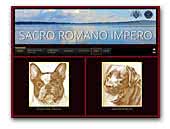 Sacro Romano Impero Kennel
We breed French Bulldog and Labrador Retriever. Best bloodline for French Bulldog all over the world and American Bloodline for Labrador Retriever. All our reproductors are tested. Our stud male are available for approved beatch only.
French Bulldog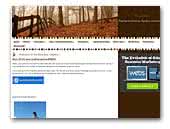 Phylcher
Labradors, Dachshunds and Papillons
Based in North Wales, UK I have been involved in dogs all my life, mainly in Labradors and Miniature Long Haired Dachshunds and started competing in mid 2006 with my first Mini Long Dachshund. Since then I have handled a variety of different breeds from limit shows to championship shows including Crufts 2010, 2011 and 2012 competing in the breed class, YKC Stakes and YKC Handling as well as the JHA Semi Finals. Thus dog showing being my hobby.

All our puppies are bred solely for health and temperament being as close to the breed standard as possible. All parents have the relevant UK health checks advised by the BVA and KC. Health checks include DNA testing, and GPRA as well as hip and elbow scorings. All puppies are reared in our home around other show dogs and children. All puppies are KC registred with a 5 generation pedigree, puppy packs, free insurance, comfort blankets and ongoing support and advice.
Dachshund
Papillon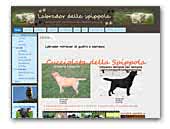 labrador della spippola
To breed Labrador for passion.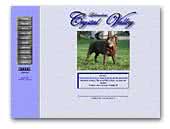 CRYTAL VALLEY labradors chocolat
Bienvenue à Crystal Valley !
Eleveurs depuis 15 ans uniquement de labradors chocolat pure race, nous habitons à Baccarat (Lorraine en France). Nous produisons de beaux bébés avec un excellent tempérament et une excellente morphologie. Tous nos chiens sont contrôlés et sains de hanches et coudes (A/A et 0/0) et sans tares oculaires. Tous nos chiens vivent avec nous à la maison. Venez visiter notre site !!!

Welcome to Crystal
Valley! Breeders for 15 years only of chocolate-brown Labrador pure race, we live in Baccarat (Lorraine in France). We produce beautiful babies with an excellent temperament and an excellent morphology. All our dogs are checked(controlled) and healthy of hips and bend (A/A and 0/0) and without eye defects(tare weights). All our dogs live with us at the house. Come to visit our site!!!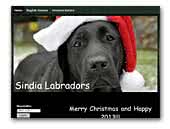 Sindia Labradors
Welcome to Sindia Labradors! We are a small kennel in the country of Tuscany. We bred Labrador Retriever in all three colours. Enjoy yourself scrolling our pages!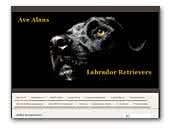 Ave Alans Labradors
Welcom!!!




.

.