Labrador Retriever
Retriever du Labrador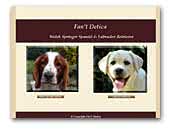 Fan't Detica Welsh Springer Spaniel
& Labrador Retriever
More info about our breed cab you find on us homepage.
Welsh Springer Spaniel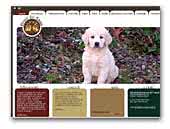 Bosco de Isaggi
Allevamento Golden e Labrador
Alleviamo e selezioniamo Labrador R. e Golden R.
Golden Retriever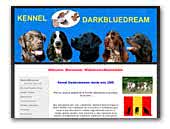 Kennel DARKBLUEDREAM
Kennel DARKBLUEDREAM healthy and beautiful dogs

Healthy and beautiful Labrador Retrievers, English Springer Spaniel and Setter Gordon, for the family joy, exhibition and the hunting pleasure. All the dogs that are in use for the reproduction are DNA controled, X-rayed and found free of hereditary diseases. We have available males for mate with suitable bitches. Members of FCI.Ocassionally selected an healthy puppies, of Scandinavian, European and Nordamerican blodlines. In our page you will be able to learn also of the different breeds, of each of our dogs, information of health, advices of taken care and much, much more.You can also see the drawings and paintings of dogs and commissioned works.
Gordon Setter
English Springer Spaniel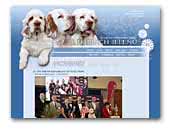 od Bílých jelenů
Clumber spaniel and labrador retriever breeder in the Czech Republic since 2004.
Clumber Spaniel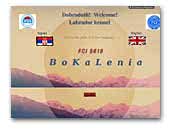 BoKaLenia FCI 5619 Labrador Retriever
Welcome to our kennel of Labrador Retrievers. BoKaLenia is located in Veliko Gradiste (Serbia). We are young kennel which aims is to breed healthy and typical labradors with excellent temperament. We breed puppies primarily to become your best friend. We hope that you will enjoy with our Labradors...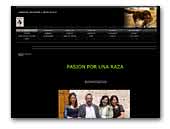 CANIS AMICUS
Cria selectiva de labrador retriever y nova scotia duck tolling retriever.
Nova Scotia Duck Tolling Retriever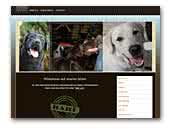 Allegras Hopes Labradors
Labrador Retriever Breeders - Germany. Hohenkammer.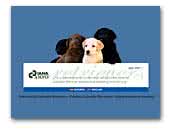 Diana Campo Retrievers
Since 1998 we have developed a specialized and unique center in Spain dedicated to the selection and breeding of Labrador Retriever. DIANA CAMPO RETRIEVER has the most modern and comfortable facilities that exist for Labrador Retrievers in SPAIN, just 30 minutes from Madrid.

Our kennel is registered as zoological No. 28391001 and authorized for the activity. We have ample space for dog kennels, both covered and outdoor adult Labradors, and special areas for puppies & juniors. To perform a selected breeding we have modern rooms and special areas for puppies. DIANA CAMPO RETRIEVER keys are: Over 16 years of experience in breeding and selection of Labrador Retriever. High genetic quality in our line of Labrador Retriever. Over 42 titles in Dog Shows and guarantee our work dedication.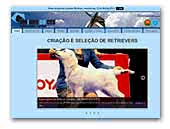 Moinho do Céu Retrievers
Familiar Amateur Breeder from Golden Retriever, Labrador Retriever and Flat Coated Retriever.
Golden Retriever
Flat Coated Retriever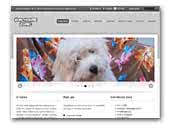 Kennel 'Von House Zoric'
We are a small kennel and we are in Celarevo, a beautiful small town in Serbia. See our website.
Coton de Tuléar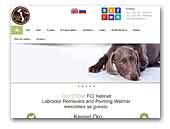 'Oro D'Etna' Kennel of Labrador Retriever and Weimar Pointers
Good Afternoon! My name is Leonova Oksana and I'm glad to welcome you to the site of my kennel. I am engaged in dogs more than 14 years.

In course of time I understood the breed and the goals I set myself to improve the breed and to popularize it. So, in 2011 the Kennel of Labrador Retriever and Weimar Pointers «Oro D'Etna» was registered in International Canine Federation (FCI).
Weimaraner
« Prev 1 2 3 4 5 6 7 8 9 10 11 12 13 14 15 16 17 18 19 20 21 Next »