Labrador Retriever
Retriever du Labrador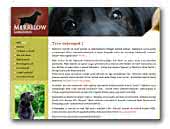 Kennel Merrilow
Merrilow is a small kennel with one or two dogs at home with enough space and love for each of them.
Chesapeake Bay Retriever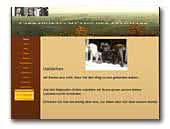 Labbis von der Feldmark
We breed Labrador Retrievers in the color of choco. Our breeding is still very young. Our goal is to breed healthy and family-friendly dogs. According to the FCI standard.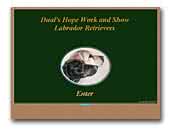 Dual's Hope Labradors
Show and work labrador Kennel from Belgium.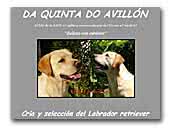 Da Quinta do Avillón Labrador retriever
Breeding and selection of high labrador retriever alone. Only black and yellow labradors.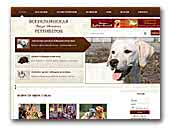 Всеукраинская База Данных Ретриверов
Всеукраинская База Данных Ретриверов - база данных ретриверов Украины; каталог питомников; уникальные статьи; доска объявлений; сборник лучших фильмов о ретриверах; библиотека и многое другое!
Golden Retriever
Flat Coated Retriever
Curly Coated Retriever
Nova Scotia Duck Tolling Retriever
Chesapeake Bay Retriever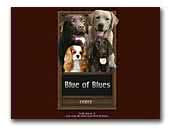 Blue of Blues
Domowa hodowla psów rasowych
Domowa hodowla psów Labrador Retriever, Flat Coated Retriever, Cavalier King Charles Spaniel. Na stronie przeczytasz o nas,  zobaczysz ciekawe galerie, dowiesz się o wystawach, użytkownosci, odwiedzisz ciekawe linki.
Flat Coated Retriever
Cavalier King Charles Spaniel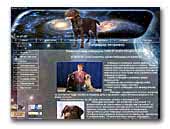 Kennel KISS OF SKIES
In our kennel the best representatives of breeds are used for breeding only. The main criterions for selection are: excellent health, strong mentality, intelligence, beauty.

On our website you can get to know about the puppies, to see its photos and family trees of our "stars" and "home favorites" you will find the latest news from exhibition rings and more interesting information. We hope that the information on our website will be interesting not only for experts, but for fans of breed. And will help each person who is looking for canine friend!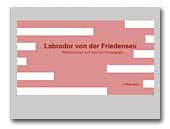 Labrador von der Friedenseiche
Wir sind eine Hobbyzucht in Ebersberg Obb. und züchten Labradors unter dem BRV. Besuchen Sie unsere Homepage und machen sich selbst ein Bild von unseren Hunden.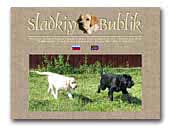 Sladkiy Bublik
labradors and scottish terriers
We are young kennel from Kiev, Ukraine. Since 2006. All labradors colours are in our kennel. Some ours dogs were imported from Finland, Poland and Estonia. Also we have labradors our breeding.
Scottish Terrier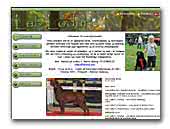 Lab Lodur's
Welcome to Kennel Lab Lodur's
Our primary goal is to breed healthy and race typical labrador retrivere who function well with children and other dogs while holding sensible hunting skills and a natural joy for working.

All our puppies are raised indoors, and we take pride in the puppies get the proper stimulation and socialization so they are best equipped for life in their new home at future puppy buyers.


« Prev 1 2 3 4 5 6 7 8 9 10 11 12 13 14 15 16 17 18 19 20 21 22 23 24 25 26 27 28 29 30 Next »