Labrador Retriever
Retriever du Labrador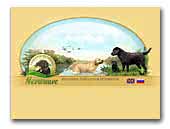 Kennel Neva Wave
Welcome to Neva Wave labradors. The purpose of ours breeding - beautiful and healthy dogs. We use only top quality bitches and dogs. Our puppies raise with big love , care and tenderness. We have labrador excellent bloodlines from the USA and Brazil. You can see photo essay about the largest dog show on our site.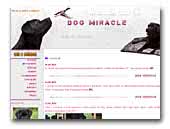 Dog Miracle FCI kennel
Labrador retriever FCI kennel Dog Miracle.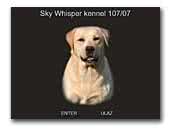 Sky Whisper kennel
We can only say that you have to live with Labradors to understand and feel the unselfish love and friendship that they are giving to the people. It is a type of dog that will make you feel better in every moment and remind you how nice are to live with them. That is a dog who will make you a better person an in the return they only ask for a little bit of your love and time.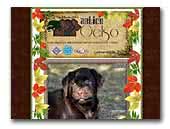 ANTICO GELSO Labrador chocolate & black
Allevamento professionale Labrador Retriever chocolate e nero.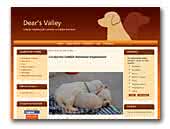 Dear's Valley - Golden & Labrador Retriever
We are a young couple who loves golden & labrador. We breed with all the dedication and care. Visit our site and know us better.
Golden Retriever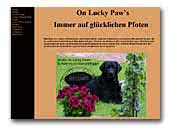 Hobbyzucht Laradorzucht On Lucky Paw's
Wir haben eine kleine, liebevolle Hobbyzucht und geben zeitweise gut sozialisierte Welpen ab. Die Welpen wachsen bei uns im Haus, im Familienverband der Lucky Paw's auf.natürlich sind sie bei gutem Wetter auch draußen im Garten.Sie sind immer unter Aufsicht, auch nachts.

Wir züchten Labradore in den Farben schwarz, chocolate und gelb. Alle Welpen sind mehrfach entwurmt, geimpft und gechipt sie besitzen natürlich einen Ahnenpass. Schauen Sie auf unsere Seiten und machen Sie sich ein Bild von unseren Hunden und unseren Zuchtansichten. Wir freuen uns auf ihren Besuch!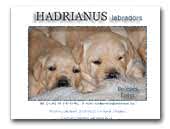 Hadrianuslabradors
Labrador Retriever kennel
Show quality labrador puppies from beautiful, lovely character and very good hunting ability parents.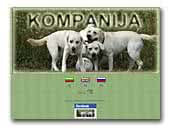 KOMPANIJA
It is a small Family kennel located in Vilnius, Lithuania. Kennel "KOMPANIJA" is registered in LKD & FCI. We breed for type, health and true Labrador temperament!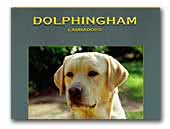 Dolphingham Labradors
We breed Labradors in Italy for showing, having the right temperament for the breed together with working ability and will-to-please.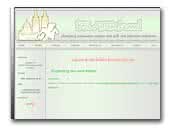 Belator
Standard schnauzer pepper and salt and labrador retriever from Croatia.
Standard Schnauzer
« Prev 1 2 3 4 5 6 7 8 9 10 11 12 13 14 15 16 17 18 19 20 21 22 23 24 25 26 27 28 29 30 Next »