Lhasa Apso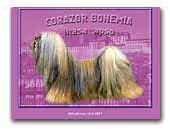 CORAZOR BOHEMIA - lhasa apso
Lhasa Apso kennel from Czech.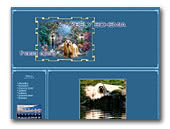 KYBELY BOHEMIA - lhasa apso
Lhasa Apso kennel from Czech.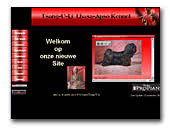 Tsang-U-Li Lhasa Apso Kennel
Lhasa Apso Kennel Tsang-U-Li is een erkende kennel in Nederland. Wij zijn gevestigd in Enschede Nederland. Wij zijn te zien op shows en fokken via de regelementen van de Raad van Beheer en de FCI.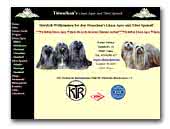 Tienschan's Lhasa Apso und Tibet Spaniel
We breed Lhasa Apso and Tibetan Spaniel and are member of VDH / KTR / FCI.
Tibetan Spaniel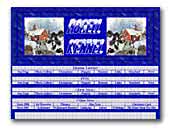 Rogell Kennel
Tibetan Terrier breeder in Norway since 1986. We also have Polski Owczarek Nizinny and Lhasa Apso.
Tibetan Terrier
Polski Owczarek Nizinny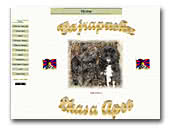 Vajrapasha Lhasa Apso
Small lhasa apso kennel in the south of Germany.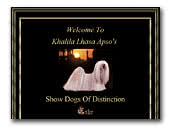 Khalila Lhasa Apsos
Top Winning Show Dogs in the United Kingdom. Featuring our Crufts Best of Breed Winners.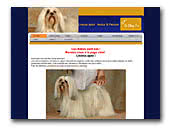 Lhassa Apso De Ziling Tso
Nous sommes un petit élevage familial. par cette Nous les élevons avec amour et passion en famille.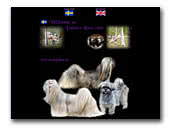 Dajala's Lhasa apso kennel
We are a small Swedish homebreeder of Lhasa apso. Our beloved dogs are living together with us and are a part of our family.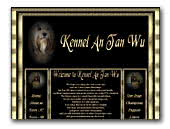 An Tan Wu Lhasa Apso
We are breeding Lhasa Apso in Norway.
Small Brabant Griffon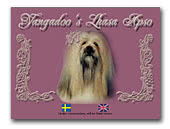 Yangadoo's Lhasa Apso
We are breeding Lhasa Apsos, our aim is to breed healthy, happy and good looking lhasas. Our dogs live with us as our family members. Your very welcome and visit us at our website! Please contact us if you have any questions!