Lhasa Apso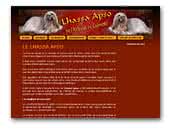 Lhassa Apso de l'Abbaye de Calmetie
Elevage passion situé dans le centre de la France - entre le Sancerrois et la Sologne Tous nos reproducteurs sont testé MHOC
Filiation confirmée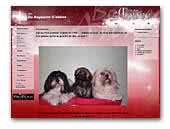 Du Royaume d'Ébène
My kennel. All dogs live indoor, with love and respect. they are all tested, and we go to dogshow as often as possible ! Respect of breed is our priority !
Eurasier
Leonberger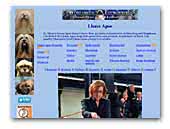 EL Minja's Lhasa Apsos
Lhasa Apso breeder EL Minja's has lhasa apso puppies for sale; check out our puppy pictures! EL Minja's Lhasa Apso kennel more then 35 years of experience in breeding and Dogshows. I do breed the Lhasa Apso dogs with great love and passion. Sometimes we have Top quality Champion bred Lhasa Apso puppy's available.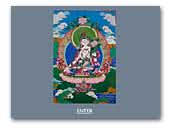 K'a-dag...(FCI)
Tibet Terrier + Lhasa Apso
Since 1980, accompany and Tibetan dogs. We breed Tibetan Terrier - Lamleh line with typical, happy, healthy dogs. Our Tibetan Terrier are all tested for HD, patella luxation, CCL / PLL, PRA Lhasa Apso our second passion - friendly nature, health, easy care hair - this is important to us. Our Lhasa Apso are all tested for HD, patella luxation, PRA Our dogs live with us in the house and garden - they are family members.
Tibetan Terrier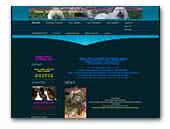 Elevage du Manoir de Luthèce
Située en Auvergne près de Vichy. Tous nos lhassa vivent en famille, sont testés contre les tares oculaires. Filiation confirmée par ADN. Excellentes lignées au pedigree.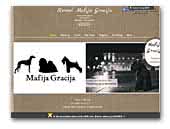 Kennel Mafija Gracija
We are Toma and Viltė, two enthusiasts from capital of Lithuania -Vilnius and owners of this small kennel. All started in 2013 when we met each other, then Viltė became handler of Toma's dogs. It was beginning of our friendship and collaboration. We decided to register our own kennel of breeds we are passionated- miniature schnauzers, whippets and lhasa apsos.

Now our goal is to breed healthy, highborn and great puppies for loving owners. We hope that after hard work and efforts our kennel will be known all around the world. All our puppies from birth lives with us and are grown with passion and love. In the future we would like to add 2 more breeds: boxers and greyhounds, but about this - little bit later. Now our small kennel consists of 2 whippet females: our 1st girl Felicity Tarytum Vėjai and Tylko Ty Kurkuma - hope of the kennel. Also, we have 2 miniature schnauzer males: champion Thunderbird Tyras Akvamarinas and retired sofa champion Ebony Devil Jūros Puta. And finally long waited lhasa apso girl came to join us this year! Never hesitate to contact us for more info about upcoming litters, questions about whippets/schnauzers, shows or only to know us.

We will be happy to help. With love,
Toma and Viltė
Miniature Schnauzer
Whippet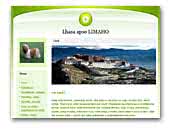 Limaho
Chov Lhasa apso od roku 1991.




.

.