Newfoundland / Neufundländer / Terre-neuve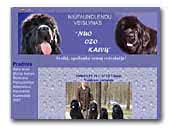 Nuo Ozo Kalvu - Newfoundland Kennel
Lithuanian Newfoundland Kennel "Nuo Ozo Kalvu". Founded in 1989. Breeder Olga Gordejeva.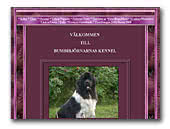 Bumbibjörnarnas Kennel
Small Breeding of Black/White and Black Newfoundlandsdogs.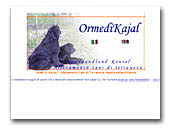 Cani di terranova Orme di Kajal
Tutto sui meravigliosi cani di Terranova. Soggetti testati per le patologie ereditarie, cuccioli, standard, foto ed esposizioni.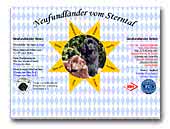 Neufundländer vom Sterntal

We Newfoundland Breeding at the VDH / VND. We have our HP also in English and French translate. We have puppies in brown and black. Our puppies are at best Sozialisiert un levy.

Familienbezogene Zucht von braunen und schwarzen Neufundländern. Weitere Infos auf der HP.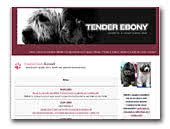 TENDER EBONY KENNEL
Our kennel is located in a small town from Romania, called Radauti. We breed Newfoundlands and Romanian Mioritic Shepherd Dogs. We breed dogs for quality, show, health and splendid temperament
Romanian Mioritic Shepherd Dog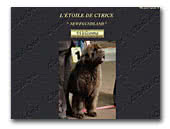 DE L'ETOILE DE CYRICE
Visitez notre site et découvrez au travers de nombreuses photos, nos magnifiques Terre-neuve noirs, bruns et blancs et noirs. Informations sur nos portées actuelles et à venir. Nous vous souhaitons une agréable visite.

Visit our site and discover through many photographs, our splendid Newfoundland black, brown and white and black. Information on our current ranges and to come. We wish you a pleasant visit.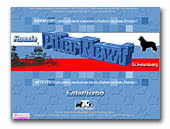 Piternewf - newfoundlands
Newfoundlands of our kennel all are show and breeding level. Besides we are dealing with water rescue work. We care about the quality and helth of our dogs! We love them and we are sure that newfoundlands are the most beautifull and smart dogs in the world!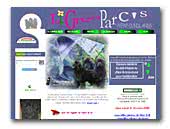 Green Parc's Newfoundlands
Green Parc's newfoundlands is a small kennel black Newfoundlands. My kennel is established in the region of Normandy, closed of the Bay of Mont-Saint-Michel. I am a member of Newfoundland Dog Club of France since 1995. I already exported adults and puppies to USA, the greatest number are US Champions.

All my puppies are with pedigree, registered with the French Société Canine (SCC) I welcome you into my dream and love of the Newfoundland dogs.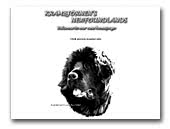 Krambjörnen's Newfoundlands
Small, serious breeding of newfoundlanddogs, black and white/black.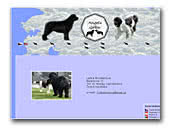 Angels Gaboo
Small kennel in Czech Republic - black and black&white newfoundlands.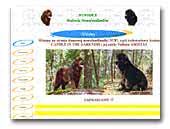 Nufidea - Newfoundlans Kennel
The household Newfoundland Kennel from Poland. We breed black and brown dogs - leaning on good quality lines. Dogs are a part of our family. Visit our Homepage.


.

.