Newfoundland / Neufundländer / Terre-neuve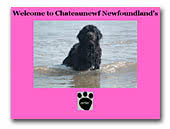 Chateaunewf Newfoundland's
Breeder of quality Newfoundlands in the UK also home to MULTI.INT/MULTI BIS CH.KING OF HELLULAND THE DEEP BLUE AT CHATEAUNEWF and Int.Ch Monchichi King of Helluland and Crufts 2008 group 2 Winner Multi International Champion Skiper's Emperior King of Helluland

Quality puppies available to top kennels also Sperm Bank ordering for our Males.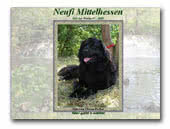 Neufundländer vom Oberen Perftal
Wir züchten aus Liebe und Überzeugung den europäischen Typ in schwarz und braun.




STARRY TOWN Kennel
STARRY TOWN Kennel in Italy Bernese Mountain Dog & Newfoundland for all reasons: to work, to show, to love, to serve!
Bernese Mountain Dog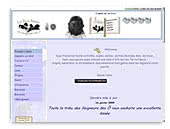 Les Terre-Neuve des Seigneurs des Ô
Elevage de Terre-Neuve Noir et Noir & Blanc.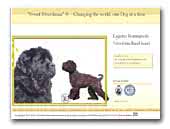 Sweet Riverdance - Lagotto Romagnolo and Newfoundland dogs
Sweet Riverdance has been devoted to the Newfoundland breed for about 16 years old. We recently added a new breed to our Family and after about 3 years the little Italian Lagotto Romagnolo or truffel dog is another breed we closed into our heart.
Romagna Water Dog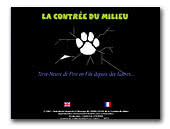 Terre Neuve de La Contrée Du Milieu
Newfoundland Kennel in France. Our Healthy and beautiful Newfoundland are on our website! Let's go ...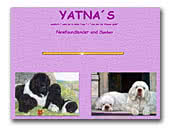 Yatna's Newfoundlander
Short Newfoundlander kennel. Newfoundlander in black and black/white.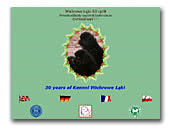 Wichrowe Łąki Newfoundlands
Both me and my husband like all animals, small land big ones so that's why our animal husbandry education. We have been members of Polish Kennel Club since 1977 and we are also mollosoid breed judges.

Our adventure with newfoundland dogs began in October 1976 when a black 7-week-old female puppy arrived At our peaceful life. Our first litter at born 7.06.1978 was the beginning of our breeding called "WICHROWE ŁĄKI". We invite.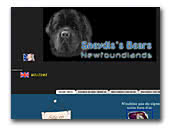 Sneydis's Bears
Elevage de passionnés, de Terre neuve noir uniquement, vivants en famille, venez découvrir notre passion et ce fantastique chien !!

Passionnate's Kennel, only black Newfoundlands, whitch are leaving in family, come to discover our passion and this fantastic dog !
.

.