Newfoundland / Neufundländer / Terre-neuve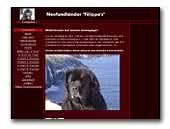 Neufundländer Filippa's
I'm breeding under the kennel name "Filippa's". In 2010 I had my first litter with 10 puppies, five black and five brown puppies.

I'm member in the VND. VND is the shortcut of "Verein von Neufundländerfreunden und -Züchtern in Deutschland e.V.". The VND is member of the German Kennel Club, VDH and the VDH is member of the FCI. My puppies have international recognized pedigrees. If you are interested in an Puppy feel free to contact me.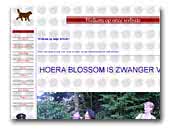 Newfoundlander kennel van het Stolzhof
Newfoundlander liefhebbers.

We breed black and brown newfoundlanders.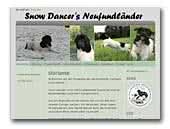 Snow Dancer's Newfoundland Kennel
Our Newfoundland Kennel is registered by ADKN. We have from time to time nice Newfoundland Puppies.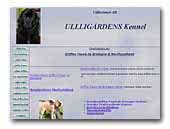 Ulligårdens Kennel
Small, serious breeding of newfoundlanddogs, black and Brown and Griffon Fauve de Bretagne.
Fawn Brittany Griffon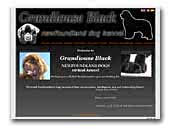 Grandiouse Black Dog kennel
Greeting to all on our website introducing our favorite dogs, bred by us.

I am Balazs Gal Hunor and I live in Transylvania in the village called Uriu. I have been attracted to animals since my childhood and this is why our family has always had a pet, i.e a dog. It happened several times over the years that I took home stray puppies that I had found on the street or even thrown in ditches. After I had moved to our new home together with my wife, our first pet became an Irish setter called Bruno, which became our favorite four-legged friend. Unfortunately, he is no longer with us. He passed away last year, at the age of 12.

Since I've dreamed of Newfoundland dogs for many years but I've never got the chance, time has come for us to own such dogs. Since they are available in so many colors, we were not able to decide about the color. After a long search, we have found the kennel where we bought our first puppy from in 2008 and later on the others. This is when we founded the Grandiouse Black dog kennel. It has become such a hobby that now, in 2009 we have got the entire range of colors and hopefully it will stay this way!

We are very happy to receive visitors and if you'd like further information, feel free to contact and ask us via e-mail or phone.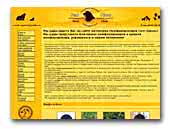 Sent Djons Newfoundland
Our kennel is located in a big town from Russia, called Moscow. We breed Newfoundlands black & White and Black colors and leaning on good quality lines.  Our kennel Has registration at the FCI-RKF. We breed dogs for quality, show, health and splendid temperament.

We love them and we are sure that newfoundlands are the most magnificent and smart dogs in the world!  Dogs are a part of our family. Visit our Homepage.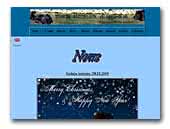 Ten little nigres newfoundland kennel
We are small newfoundland kennel established in 1989 in Zagreb, Croatia. From 1983 I have newfies and since then they are part of my life. I put all my efforts and knowladge to rise healthy and standard dogs.

We don't couple our females frequently because we are focused on quality and not on quantity. Our vision of newfoundlanders are impressive, strong dogs, with strong head but with nice and careful look.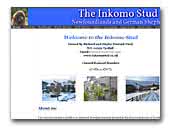 The Inkomo Stud - Newfoundland breeders
small family run, licensed kennel in South Wales. Our dogs are all health tested to British standards and have the temperament that you would expect from the breed.

Our aim is to produce high quality healthy pups in all colours. We have 3 stud dogs with excellent health credentials and with superb pedigrees.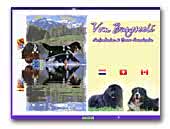 Kennel vom Burgseeli
We have had Newfoundland since1984. Our goals are longevity, type and temperament, which is paramount in our lines. All our dogs are screened for hip & elbow displasia, Heart, Cystiniria.

We prefer to breed big, impressive, chunky & well boned Newfoundland, with superbe movement and the typical Newfoundland temperament which means lifely & devoted.

Our Puppies will be born and reared in the house and will be FCI Registered. 1st injection given, wormed, vet checked, microchiped, diet sheet, help and advice. Be prepared for questions about you and your family.

Once I have seen you and happy with you then I will let you have one of my puppies.
Bernese Mountain Dog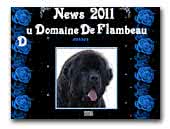 Le Domaine De Flambeau
Elevage de Terre Neuve noirs et Blanc&noir.




.

.