Petit Brabançon / Small Brabant Griffon / Griffon Petit Brabacon
Kleiner Brabanter Griffon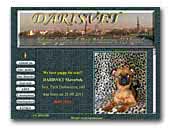 FCI kennel DARISVET
" I love my dogs. I show my dogs, I test my dogs, I really live together with my dogs" (c)

My name is Svetlana, I live in Latvia, one of the Baltic countries. I am the proud owner of a small hobby kennel "DARISVET", registered FCI since 2006, February - Nr. 176 FCI 2/06. DARISVET, translated from Russian means "gift of the light". We breed in our kennel Petit Brabancons, Bruxelois and Belgian Griffons and also we have Southrussian Sheepherdogs. We successfully show our dogs in many different countries and are very proud of them.

From time to time we have puppies in our kennel, but not very often, because we are worried for the quality of our puppies and the health of our dogs. You can find all news about our show results, new litters, new Champions in our kennel here in our website.
Belgian Griffon
Brussels Griffon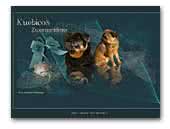 Kuebico's Zwerggriffons
Ich bin seit 2008 unter dem Zwingernamen "Kuebico's" beim "Verband Deutscher Kleinhundezüchter (VK) e.V." als Züchter für Zwerggriffons registriert. Der VK ist der Rasseverein im "Verband für das deutsche Hundewesen (VDH) e.V." mit den strengsten Zuchtbestimmungen und –kontrollen der jeweiligen Rasse, die strenge Zucht- und Wurfkontrollen beinhalten.

Mittlerweile besitze ich für meinen Zwingernamen auch internationalen Zwingerschutz.

Da ich nur mit wenigen Hunden zusammenlebe, wird im Höchstfalle einmal im Jahr Nachwuchs (Petit Brabançon, Griffon Bruxellois, Griffon Belge) zu erwarten sein.

Mein Ziel ist es, gesunde, typvolle und gut sozialisierte Hunde zu züchten. Von klein auf werden die Hunde auch mit fremden Hunden vertraut gemacht. Sie kennen den Großstadttrubel genauso wie das Gassigehen auf dem Land und im Wald.


Since 2008 I am with the Kennel name "Kuebico's" an registered breeder of Petit Brabançon, Griffon Bruxellois, Griffon Belge in the "Verband Deutscher Kleinhundezüchter (VK) e.V.". The VK is one of the clubs in the "Verband für das deutsche Hundewesen (VDH) e.V." with the strictest breeding restrictions. 

Since I only have a few dogs, there will be not more often than one litter to be expected in one or two years.

It is my target to breed healthy, well socialized and beautiful dogs. I am living in the heart of Frankfurt. Already as puppies they get used to meeting other dogs as well as walking around in the city and on the country-side.
Brussels Griffon
Belgian Griffon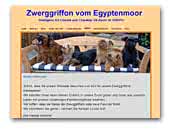 Zwerggriffons vom Egyptenmoor
Seit Januar 2008 züchte ich im Verband Deutscher Kleinhundezüchter e.V. (VDH) Zwerggriffons. Ich betreiben eine kleine Hobbyzucht , in der es auf Qulität und nicht auf Quantität ankommt. Es werden daher maximal ein Wurf pro Jahr fallen.

Since January 2008 I have been breeding the German Association of Small Dog Breeders Association (VDH / FCI) Zwerggriffons. I run a small cattery in which it arrives at Qulität and not quantity. It will therefore fall more than one litter per year.
Belgian Griffone
Brussels Griffon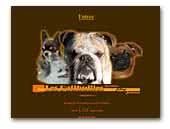 Les Patibullies
chihuahua, bulldog, petit brabançon
Elevage FCI situé en France, chihuahua poils courts et longs, bulldog anglais et petit brabançon.

Little FCI kennel, chihuahua smooth an long hairs, sometimes bulldogs and smooth griffons.
Chihuahua
English Bulldog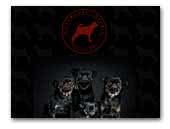 D'EVERKORS IMPERIA kennel FCI
Griffon kennel FCI in Minsk, Belarus. Welcome to our web site.
Brussels Griffon
Belgian Griffon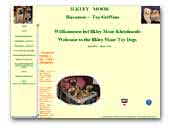 Ilkley Moor Havanese,
Griffon Bruxellois and Petit Brabancon
We are a small kennel in lower Austria near Vienna, breeding under the regulations of the FCI /Austria Kennel Club. We have been breeding and showing toy dogs for nearly 40 years with many champions and World/Euro winners.

All dogs live in the house and we place a lot of value on socializing our puppies with people and our adult dogs. They are microchiped, wormed, vaccinated with ÖKV pedigree before they leave the house with 12 weeks. Please feel free to give us a call for more information the breeds and maybe arrange an informal visit.
Maltese
Brussels Griffon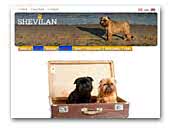 Kennel SHEVILAN
Small family-run kennel. Welcome to our home page. We love Griffons!
Brussels Griffon
Belgian Griffon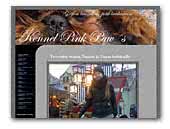 Pink Paw's
Small scale breeding in southern Finland.
Brussels Griffon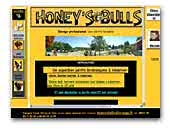 élevage canin des Honey's Bulls
A 200 km de Paris. Elevage Professionnel dans un cadre familial de Mastiff, bull terrier miniature, boston terrier et petit brabançon. L'éleveuse passionnée, donne tout son temps et toute son énergie à ses chiens.

L'accent est mis sur: -la qualité de la reproduction afin d'obtenir des chiots au plus près du standard de leur race. -Le bien être des chiens, avec des promenades et des grands parcs herbeux contenant des bungalows et de s niches chauffées l'hiver -L'hygiène et le suivi vétérinaire. Des renseignements vous seront donnés avec plaisir. -Conseils et suivi
English Mastiff
Miniature Bull Terrier
Boston Terrier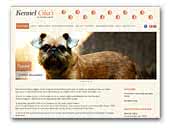 Kennel Cilia's
At Kennel Cilia's we attach great importance to breed dogs that are physically and mentally healthy and stable. We do this by, among other things, health test and exhibit our dogs before they enter the breeding. We make few puppies and when we have puppies they are an extremely joy and important job for the whole family.

Our puppies are among us and are not locked in cages or pens. We breed through the FCI standart and here is no inbreeding! Our puppies are sold only when they are vaccinated (8 weeks), chipped, complete dewormed (ifølge. DKK) can eat dry food (without having to soften it) and is mentally ready for new homes. We run a real socialization program where we must have puppy good / positive through a variety of everyday experiences. It gives the new family a puppy who is happy, curious and ready for new challenges. I hope that you find my website informative, otherwise you are always welcome to contact me.
Brussels Griffon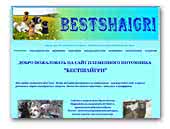 kennel 'BESTSHAIGRI'
Wellcome to our kennel! We have Brussels Griffons, Belgium Griffons and Petit Brabanson. Also there are Moscow's Storozhevaya. All dogs are home raised and live with us in the house.
Belgian Griffon
Brussels Griffon
Moscow Watchdog