Petit Brabançon / Small Brabant Griffon / Griffon Petit Brabacon
Kleiner Brabanter Griffon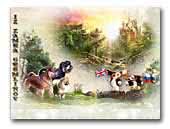 IZ ZAMKA GREMLINOV
I am glad to to invite you in "Iz Zamka Gremlinov"! Our kennel has griffons all three varieties. We have Pomeranian and Kleinspitzes also. We use best blood-lines of Russia, Europe and USA in our breeding. Our dogs anatomical it is correct built and possessing firm phyche and strong health. You are find more detailed information on our web-site.
Belgian Griffon
Pomeranian / Kleinspitz
Chinese Crested Dog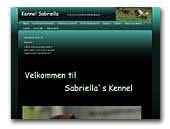 Kennel Sabriella
Welcome to Kennel Sabriella. Breeder of Chinese Crested and Petit Brabancon.
Chinese Crested Dog

ELEVAGE DU DOMAINE DES COTIERES
Elevage de chienfamilial de plus de 1.5 hectares situé à Marigny Marmande en Indre et Loire dans un manoir du XVeme siecle. UN HAVRE DE PAIX

Nous produisons les races de chiens suivantes :
* Dogues Allemands
* Petits Brabançons

La passion et l'amour du Dogue Allemand est venue avec notre premiere chienne "COCCINELLE" et pour les petits brabançons avec la venue dans la famille de "GEORGES et VELVET QUEEN"

Nous privilégons la qualité à la quantité
Notre but est l'amélioration de chaque race
Nos étalons sont sévérement sélectionnés ainsi que nos lices
Tous nos chiens sont élevés en famille, sociabilisés, habitués aux autres animaux

Nos dogues et petits brabancons vivent à la maison et jouissent d'un terrain de plus 1.5 hectares où ils peuvent s'ébattre à leur guise. Nous élevons 2 couleurs en dogues allemands : ARLEQUIN et NOIR D'ARLEQUINS.
et 2 couleurs en petits brabancons : FAUVE-ROUGE et NOIR DE FEU

Bien sùr, tous nos chiens sont de pure race inscrits au L.O.F. (livre des origines françaises)

Par gage de qualité, et toujours pour le confort de nos chiens, nos chiots ne quitte l'élevage qu'après 8 à 10 semaines de seuvrage vaccinés, identifiés, vermifugés, socialisés.

Nous sommes à votre entiére disposition pour tous renseignements et pour des visites de l'élevage.
Great Dane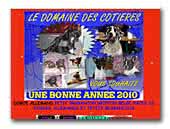 doguinous.com
Forum dédié aux amoureux du Dogue Allemand et du Petit Brabancons. Nombreux eleveurs à votre ecoute pour vous apporter tous les renseignements necessaire.
Great Dane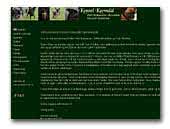 Kennel Karmdal
Kennel Karmdal is a smaller house breed in Denmark. We are breeding Petit Brabancon and Deutsch Drahthaar. On our homepage you will find information about our dogs, breeding etc.
Brussels Griffon
German Wirehaired Pointer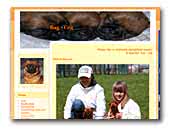 Bag-Ceg
Naše chovatelská stanice byla založena v roce 2005 a zabýváme se chovem brabantíků. Začínáme s cílenou plemenitbou, dbáme na zdraví našich mimin.

Odchovy z naší chovatelské stanice nás velmi úspěšně reprezentují na výstavách a získali jsme řadu ocenění z mezinárodních, národních i Světových výstav.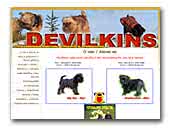 Kennel DEVILKINS
We are small Kennel from Czech Republic.
Brussels Griffon
Belgian Griffon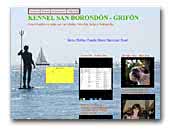 Kennel SAN BORONDÓN - Grifón
Criador de grifón en todas sus variedades.
Brussels Griffon
Belgian Griffon