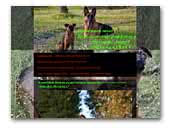 'SOBAKA-ULYBAKA' - Kennel Petit Brabancon and German Shepherds
My name is Sergey A. Grigorov, I trained cynologist of-the breeder! Our cattery is engaged in the professional breeding dogs Griffon and the German Shepherd Dog! Puppies of our the kennel grown in excellent conditions: high-end pet food, vaccination, veterinary inspection! Puppies is given to in new families only after vaccination with the whole set of documents! Assistance in growing, handling! To reserve a puppy, or just to socialize write, call, I'll be glad to talk! My telephone number...
German Shepherd Dog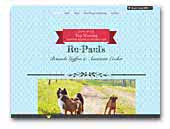 RU-PAUL'S
We are a small kennel breeding top quality Brussels Griffon's and American Cocker's in Sweden. We are the home of Top Winning Griffons i Sweden, ex. Top Winning Griffon Belge 2012 and 2013! We also have very successful handling services avalible! Stud service: Griffon, American Cocker and Chinese Crested.
Brussels Griffon
Belgian Griffon