Piccolo Levriero Italiano / Italian Greyhound
Levrette d'Italie / Italienisches Windspiel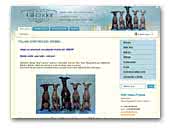 GIL-ENDOR
Czech Italian Greyhound kennel. Elegant, healthy and charming Italian Greyhounds. Our passion since 1985!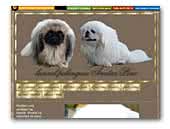 Avatar Pinc Pekingese
Kennel pekingeses ,puppies for sale, more to website.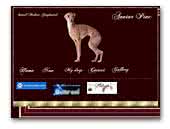 Avatar Pinc Italian Greyhound
Kennel Italian Greyhound , more to website.


Pekingese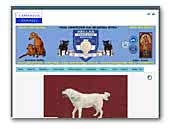 Cephalus Kennel
We are a small family owned kennel and we love breeding dogs of Greek origin. Breeding is our favorite hobby and in no case we do not do it for commercial purposes. This very fact can also be proven through the small number of litters our kennel has completed..

We basically try to rescue and promote the native breeds of Greece and we are supported by a network of relatives and friends. These people are owners of some samples of breeds and they usually ask our kennel for advice on the survival of these breeds in the future.
Bullmastiff
Staffordshire Bull Terrier
Central Asia Shepherd Dog
Kokoni
Cretan Hound
Greek Griffon
Cretan Moropa
Molossus of Epirus
Cephalonian Hound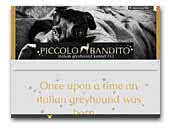 Piccolo Bandito
Website and blog of family italian greyhound kenel in Czech Republic.




Kennel 'FLORA STYLE'
Kennel "FLORA STYLE" had been officially registered by the Ukrainian Kennel Union within FCI in August 2013, and is located in Kyiv (Ukraine). Our family has always preferred molosses, but in 2009 our 11 -year-old son, Alexander had showed an interest in the Italian Greyhound breed, or Piccolo Levriero Italiano.

That is how Fabio Valentina Premium (pet-name Fabio) had come to our house, being not just a Christmas gift, but an inspirer and a full member of the family. And this fact marked the beginning of many of our family hobbies: during past years Alexander had become a multiple winner of the Junior Handler at the dogshows of all levels, including participation in JHs competitions on European and World Dog Show, as well as victories in the breed ring due to his hard work and talent of our teacher on Handling Anna Tarnovskaya. My husband had become a wonderful photographer, who is often asked to take shots on th e Dog Show rings and not only in the rings. And collars made by me are happily worn not only by Italian Greyhounds of Ukraine and CIS countries, but many other breeds of dogs around the world, including World and European Champions.

We are also interested in breeding activity: during these years Fabio became the father 12 offsprings, many of whom are Champions and Grand Champions in different countries. In August 2012 in our kennel came IG Nicoletta Divina Is Noveles, imported from Lithuania, which became a breeding female FS kennel: on November 24th, 2013 the first litter "A" had born in our kennel FLORA STYLE.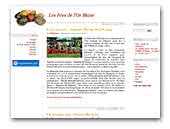 Fées de l'Or Blanc
Elevage passion de Petits Lévriers Italiens et Whippets. Pratique loisir, exposition et travail (PVL et cynodrome).
Whippet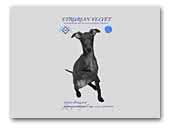 ETRURIAN VELVET
Allevamento riconosciuto FCI e ENCI della razza Piccolo Levriero Italiano.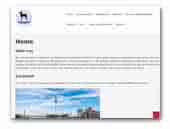 Windy Rhein - Italienisches Windspiel
Wir sind eine kleine Hobbyzucht von italienischen Windspielen. Unser FCI/VDH geschützte Zwingername ist Windy Rhein und wir sind ein Mitglied beim DWZRV (Deutscher Windhundzucht – und Rennverband e.V.). Wir züchten italienische Windspiele in Düsseldorf unter den strengen Richtlinien des FCI/VDH/DWZRV.

Keine intensive Zucht/keine profitorientierte Zucht. Unsere Hündin ist ein Teil der Familie und ist überall dabei. Selbst nach Gran Canaria oder Mallorca fliegt sie in der Kabine mit. Unser Wohnort ist Düsseldorf am Rhein!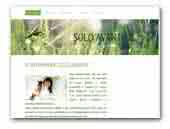 Solo Avanti IG kennel
We are glad to welcome you on the site of the italian sighthound Solo Avanti. We are in Belarus, city - Lida. Welcome and injoy the italian greyhounds with us !


.

.