Pug / Carlin / Mops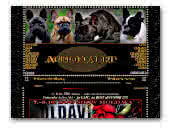 Action Alet
Kennel Pugs and French Bulldogs from Czech Republic.
French Bulldog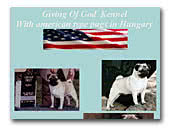 Giving Of God Kennel
We have American pug bloodline and beautiful dogs.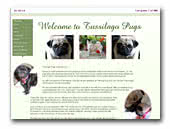 Tussilago Pugs
Small quality hobby kennel breeding for type and temprement, our dogs live as much loved family members in the home and are occasionally exhibited. Fawn and blacks from quality lines.

Member of the Pug Dog Club UK, Kennel Club UK granted affix and member of the Portsmouth and Southsea Kennel Association (UK).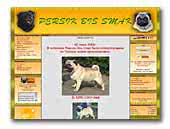 Persik Bis Smak Pugs
Persik Bis Smak Kennel - Pugs. Owner Bobrova Svetlana.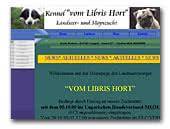 vom Libris Hort FCI/MEOE
Landseer and Mopskennel
We start to breed Landseer 1999 in our family ... we are a german family, who live since 2000 in Hungary and breed this friedly breed on our cottage ... This year (2008) we have our frist litter from our pugs. You can contact us in german, english or hungarian and we will answer all your questions ...
Landseer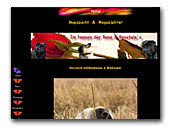 Rosepugs Mopszucht
Wir züchten aus Liebe und Leidenschaft zur Rasse, mit der Verantwortung und dem Ziel gesunde und schöne Möpse zu züchten.

We breed with love and passion. Our goal and responsibility is to breed healthy and beautiful pugs.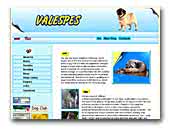 Valespes Pugs Kennel
We are breeding pugs more then 10 years.The kennel name "Valespes" was registrated in FCI in 1998. The owners of the kennel: Pestova Elena and Pestov Sergei. We live in Russian Federation in town Cheliabinsk.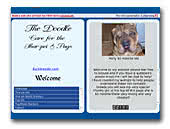 The Doodle
Care for the Shar-pei and pugs We are based in Liverpool and we keep these two very special breeds. We do breed a small number of these and do have puppies from time to time however numbers are kept small as these dogs are our pets and not just to breed from.

If you need any help or advice about these two great breeds please email me and I will be glad to help if I can.
Shar Pei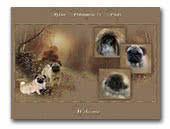 Kisci Pekingese & Pugs
Breeder for more than 30 years - breeding for quality not quantity.
Pekingese
&laquo Prev 1 2 3 4 5 6 7 8 9 10 11 12 13 14 Next »