Pug / Carlin / Mops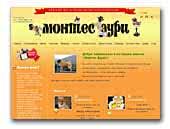 Kennel Montes Auri
Kennel Montes Auri was registered in 1998. Amanda Monpasje (Anja) became its founder. Her date of birth is the 14th of July 1996 (Sire Efor Sireni Shpiev, dam Feja Flerdorange) The breeder is Ms. Drosdovskaja E.

She started our history. Anja grew; we attended dog shows without her, looking narrowly to growing up former competitors. When we were invited to take part in the 2nd National Club ChNC dog show, we didn't have any doubt whether participate or not. And we were so happy, when our Anja became The Best female - junior.
Pug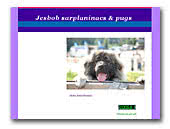 Jesbob sarplaninacs & pugs
Sarplaninacs and pugs from Finland!
Yugoslavian Herder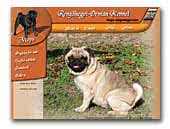 Rengohegyi Mops kennel
Welcome to our Hungarian Mops site.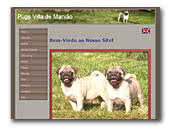 Villa de Marvão Pugs
Small kennel, but  with quality, located in Portugal, city of Águeda. We breed Pugs with big passion and love. We do this with all the care and the love they deserve.  Visit our site and enjoy it.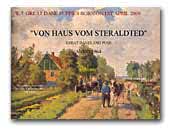 Von Haus vom Steraldted
We breed Great Danes and Pugs. Great Danes from the year 1964 and Pugs from 2004. We have bred several National, International cahmpions and 1 Worldchampion.

We started with Great Danes in Fawn and Brindle, later bred also Harlequin and Black and Blue. My most famous dog I owned was Minos du dog du Vexin. At this moment we only have Harlekin and Black. Visit our website for more information about our dogs.
Great Dane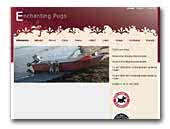 Enchanting Pugs
Enchanting Pugs is a loving breeder of pugs under DKK (FCI).

Our goal is to breed pugs of high quality, where health will be our main priority!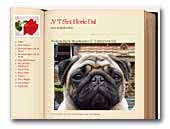 .V 'T Sint Florie Dal - onze mopshonden
Whe are breeders from fawn and black pugs, Whe live in de south of Netherlands.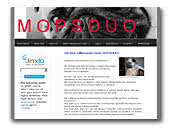 MOPSDUO
Unsere Zuchten bestehen schon seit über 20 Jahren.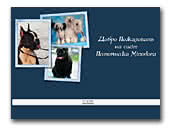 Kennel MINODORA
We will be glad to see You on pages of a site of our kennel "Minodora" ! We are breeding dogs of next breeds - Boxer, Pug, Chinese Crested Dog.
All the Best for you!!!

Будем рады видеть Вас на страницах сайта питомника "Minodora" ! Мы занимаеся разведением пород - боксер, мопс, китайская хохлатая собака. Все Лучшее для Вас!!!
German Boxer
Chinese Crested Dog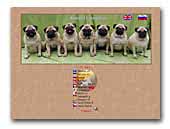 Fomielens kennel
Pug and French bulldog from Latvia.
French Bulldog
&laquo Prev 1 2 3 4 5 6 7 8 9 10 11 12 13 14 Next »