Pug / Carlin / Mops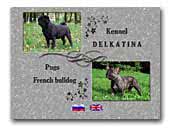 Delkatina French bulldog and Pug
French bulldog and Pug kennel from Latvia.
French Bulldog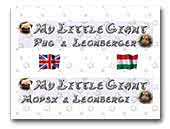 My Little Giant Pug and Leonberger Kennel
We are a Pug and Leonberger kennel from Hungary. Our pugs have great pedigrees, conformation and temperament. For more information and photo please look at the our homepage.
Leonberger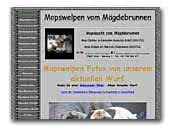 Mopszucht vom Mägdebrunnen
Mopswelpen aus der deutschen Mopszucht vom Mägdebrunnen in FCI/VDH/DMC. Weitere Informationen über meine Mopszucht und meine Mopswelpen finden Sie auf meinen Internetseiten.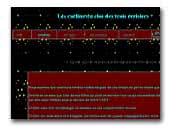 carlins des trois cerisiers
I am little breeder of fawn and black pug in France.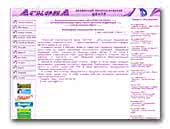 kennel Zvezda Askony
Kennel Zvezda Askony - it's small private kennel in St-Petersburg (Russia) and it is member of kennel club ASKONA Our breeds are - Ca De Bou, Shar-Pei, Pug, Pekignese.
Majorca Mastiff
Shar Pei
Pekingese

Hobbymopszucht Il Bella Carlino
Wir sind eine kleine Hobbymopszucht aus Österreich. Hunde sind unsere Leidenschaft, besonders der Mops hat es uns angetan.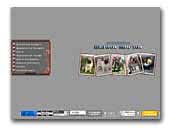 Belaja magija
Kennel "Belaja magija" from Russia (FCI).Breed: Pug, English Bulldog, Chihuahua, French bulldogs. Shows, puppy for sale.
English Bulldog
French Bulldog
Chihuahua
&laquo Prev 1 2 3 4 5 6 7 8 9 10 11 12 13 14 Next »