Pug / Carlin / Mops

TEAM LEIKSAID Finnish kennel
Finnish kennel "TEAM LEIKSAID": german shepherd dog, welsh corgi pembroke, mops.
German Shepherd Dog
Welsh Corgi Pembroke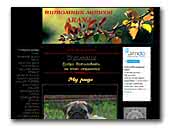 Kennel ARANJ - Pugs
Pug Dog Kennel ARANJ. Owner's Solomennaya Anzhela. Ukraine-Tsyurupyns'k.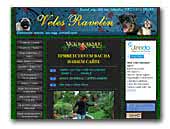 VELES RAVELIN Kennel UKU-FCI
Welcome to website of kennel VELES RAVELIN – pug, shih tzu, rottweiler. On pages of our site you can get acquainted with our pets, look at their photo, a pedigrees, puppies.

Добро пожаловать на сайт питомника "VELES RAVELIN" – мопс, ши-тцу, ротвейлер. На страницах нашего сайта Вы можете познакомиться с нашими питомцами, посмотреть их фото, родословную, щенков.
Shih Tzu
Rottweiler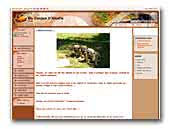 Le Donjon d'Alsatis
Petit élevage de carlins situé dans le Sud de la France ...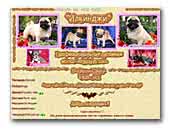 Профессиональный питомник Ilkinji
мопсы, чихуахуа,йоркшир
Питомник Илкинджи-Ilkinji РКФ - FCI находиться в России в Санкт Петербурге. Занимаеться разведением любимых мопсов, чихуахуа, йоркширский терьер. На сайте можно посмотрет ь фотографии наших любимых питомцев их родословные,новости с выставок. добро пожаловать на наш сайт, возможно вы найдет е здесь будущего щенка.
Chihuahua
Yorkshire Terrier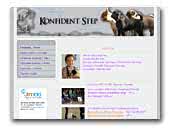 Konfident Step
Welcome to kennel FCI Konfident Step!
Here you can get acquainted with our dogs, their show results and progeny. We welcome you to our site!
French Bulldog
Small Brabant Griffon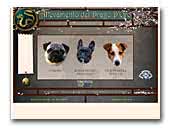 Allevamento Professionale Del Drago d'Oro
Allevamento Professionale per la Selezione delle Razze Bouledogue Francese, Carlino (Pug ) e Jack Russell Terrier.
French Bulldog
Jack Russell Terrier

Kennel Aivovo
Pug Dog Kennel Aivovo from Belarus, Minsk. Owner Stepanenko Mila. Breeder of high quality fawn and black pugs.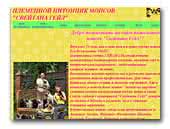 Sveitana Geil pug kennel
We have been breeding pugs for 15 years. In the nursery, a large number of dogs that have the highest titles. For more information about our dogs you can visit our site.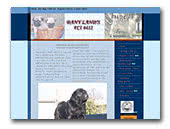 Kennel ĐANY LAND"S
Kennel "ĐANY LAND" S" had bought its first pug dog in the distant year of 1994. During all these years, we have been working hard and we succeded to make high quality representatives of this wonderful breed by using careful selection. Since the foundation, Kennel "ĐANY LAND "S" has also produced many champions and interchampions. Please feel free to leave your comment or message in the guest book or contact us via e-mail, we will respond to all of them.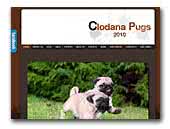 Clodana Pugs
Irelands Top Winning Homebred Pug Kennel.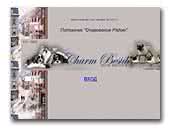 Charm Beside kennel Shih-Tzu & Pug
Kennel Shih-Tzu and Pug "Charm Beside", owner: Polishuk Oksana (Vinnitsa, Ukraine).
Shih Tzu
&laquo Prev 1 2 3 4 5 6 7 8 9 10 11 12 13 14 Next »