Pug / Carlin / Mops

VICTORYSTYLE
Miniature bull terrier for sale, buldogs and pug. You are always Wellcome.
Miniature Bull Terrier
English Bulldog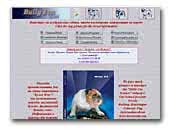 Bully-Fen - kennel of english bulldog
Our kennel presents breeds: Bulldog, Bouledogue Francias, Pug. Information about these breeds you can find in corresponding divisions.
English Bulldog
French Bulldog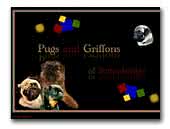 Mops und Griffonzucht von Suttonbridge
Willkommen

Wir freuen uns, Sie auf unserer Homepage begrüßen zu können. Wir möchten Ihnen, unseren Zwinger und unser Zuchtziel etwas näher bringen.

In unseren primären Zuchtzielen unterscheiden wir uns kaum von denen anderer seriöser Malinois oder Mops- Züchter. Auch wir wollen gesunde, wesensfeste Hunde züchten, die in ihren äußeren und charakterlichen Eigenschaften dem FCI-Standard der Rasse entsprechen.
Brussels Griffon
Small Brabant Griffon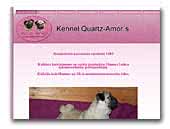 Quartz-Amor's Kennel
Fawn and Black Pugs from Finland.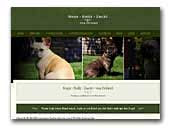 Mops und Bully Zucht von Driland
Unsere Mops und Bully Zucht betreiben wir aus Liebe zu diesen wundervollen Rassen.

Es ist mir ein Anliegen , möglichst gesunde, freiatmende und sportliche Möpse zu züchten. Einen Mops wie es ihn schon für kurze Zeit in den 50ziger Jahren gab. Damals glich er einem normalen kleinen Hund, mit einem etwas höherem Gangwerk , weniger oder geteilter Nasenfalte und einem etwas mehr ausgeprägtem freiliegendem Nasenrücken.

Wir züchten Möpse... in den Farben... beige mit Maske, apricot, sable, schwarz, silver-grey und brindle!!! Wir züchten Bullys in den Farben ...fawn, red, brindle und chocolate Unsere Mops und Bully Eltern sind gesund , freiatmend und sehr sportlich!!!
French Bulldog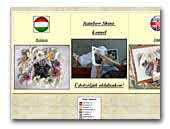 Rainbow Shine Kennel
Pug Kennel from Hungary.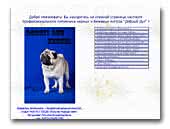 Dobryi Duh - professional pug kennel
We've been breeding successfully since 2005. Our kennel offers pug puppies for show and breeding. Feel free to contact us via email.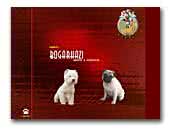 Kennel Bogarhazi
Kennel Bogarhazi was founded in 1989. (FCI 7211). We bought the first West Highland White Terrier in the same year and the first litter was born in 1993. The first Pug came to us in 2005 and we had the first litter in 2008. In both breed we tend to obtain dogs from the most famous Kennels around the world and we make efforts to strengthen their characteristics. Our goal is to grow up healthy, well-balanced and happy dogs to make the future owners life as happy as it can be.

We enjoy their company and the quality time spent with them and it's always a pleasure to meet new people thanks to our pets.
West Highland White Terrier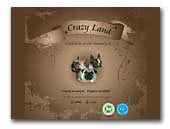 Crazy Land
Boston Terrier, Mops, Buldog Francuski
Boston Terrier, Mops, Buldog Francuski, reproduktory, szczenięta. Pieski do towarzystwa wypełniają nam czas, maluchy są jak nasza rodzina.
Boston Terrier
French Bulldog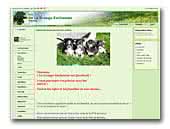 Elevage de la Grange Enchantée
Bienvenu à l'élevage de la Grange Enchantée

- Boston Terriers
- Carlins
- Chihuahuas Poil Court

Entre Angers et Le Mans, à 2h30 de Paris.

Élevage professionnel au cœur de la campagne, mené avec passion et rigueur. Nos chiens vivent au plus proche de la nature. Les bébés sont manipulés et imprégnés dès leur plus jeune âge pour des chiots équilibrés. Et vous bénéficiez de toutes les garanties d'un professionnel.

N'oubliez pas, une visite du site internet, c'est bien, mais une véritable visite à l'élevage, c'est mieux...
Boston Terrier
Chihuahua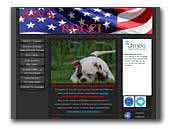 RIVA ROCCI
Welcome to our kennel! We are very glad to new friends! On pages of our site you can get acquainted with our pets, look at their photo, a pedigrees, puppies.
American Bulldog
.

.