Pug / Carlin / Mops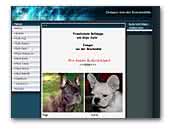 Zwinger von der Bruchmühle
Liebevolle Hobbyzucht am Rande Berlins.
French Bulldog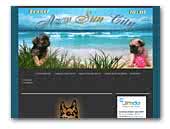 Azov Sun City
Наш племенной питомник « Azov Sun City » основан в 2002 году, занимается разведением пород : Немецкая овчарка, Брюссельский и Бельгийский гриффон, Мопс, Китайская хохлатая собака, Цвергшнауцер.
German Shepherd Dog
Brussels Griffon
Belgian Griffon
Chinese Crested Dog
Miniature Schnauzer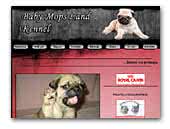 Odgajivacnica 'Baby Mops Land'
Zadovoljstvo nam je predstaviti Vam našu odgajivačnicu mopsa "BABY MOPS LAND" Veliki smo ljubitelji pasa i svi smo se složili da to bude Mops. Kada je stigla prva ženka u naš dom osvojila nas je svojom vedrinom i razigranošću. Svi smo je gledali kao ravnopravnog člana porodice.

Kao što mnogi vlasnici čistokrvnih pasa krenu na izložbu sasvim slučajno iz zabave, tako smo i mi krenuli na izložbu. Posle lepih pohvala i nagrada odlučujemo se da registrujemo odgajivačnicu, kupujemo još jednu ženku i mužjaka. Sada redovno posećujemo izložbe a imamo i štence koji će i Vaš dom učiniti srećnim i veselim kao što su i nama naši mopsići..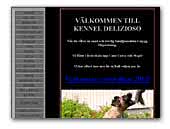 Kennel Delizioso
Delizioso is a kennel of cane corso and pug. We are located in south of Sweden. We are focused on health and nice family dogs for showing and breeding quality. Puppies sometimes available out of healthy and temperamentally sound parents. We have possibility to sell puppies, young or adult dogs abroad.
Cane Corso Italiano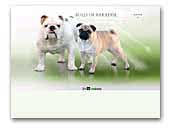 Bulls of Paradise
FCI/MEOE - English Bulldog and Pug - Breeder.
English Bulldog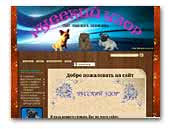 'Russian Pattern'
I am pleased to welcome You to my website. My name is Svetlana. In our club I am a responsible head of the small and medium breeds. These dogs, as German petite (Pomeranian) and small Pomeranian, Pug, French bulldogs.

My main goal is to get healthy puppies. In my work I aim to preserve and improve the qualities of the breed, guided by the modern requirements to the breed standard.
Pomeranian
French Bulldog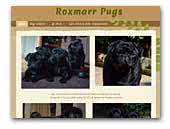 Roxmarr Pugs
Breeders of Fawn & Black Pugs.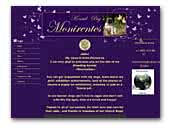 Monirentes
Breeding Kennel «Monirentes» You can get acquainted with my dogs, learn about my pets' exhibition achievements, look at the photos or choose a puppy for exhibitions, breeding or just as a family pet.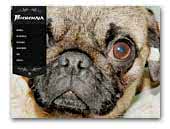 BIENEMAJA FCI Hodowla Mopsów
We are a small home breeding pugs near Cracow. Our dogs are members of our family, their welfare and health are a priority for us. In addition to striving for the perfect look carefully take care of proper socialization of our puppies. So grow up with children and other pets in our home.

We invite you to visit our website where you will find information on planned litters, information from exhibitions, photo gallery. The website also has contact with a map for those wishing to personally visit our kennel.



Des Petits Guerriers Tang
French breeding pug, excellent lineage, for pets or show.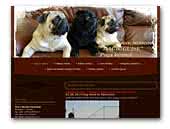 Magic Guise
Cattery is registered in FCI-BKO and has been breeding pugs beige and black color. Here you can get acquainted with our pets, their show results, view photo albums, and choose pug puppy with a prospect for show, breeding or just a faithful friend for many years. All our dogs live in the house as family members.


&laquo Prev 1 2 3 4 5 6 7 8 9 10 11 12 13 14 Next »