Riesenschnauzer / Giant Schnauzer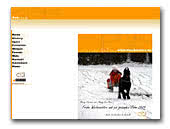 Riesenschnauzer von Blackmoore
Seit 1994 Zucht schwarzer Riesen mit Charakter! Hunde aus unserem Zwinger sin sowohl im Sport und Dienst auch in Schau, Zucht und Sport erfolgreich. In unserem Zwinger finden sie auch Spitzen Deckrüden !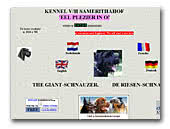 Kennel v/h Samerithahof
Giant Schnauzerkennel in the Netherlands. You can find a lot of pictures and information about our Schnauzer dogs. We have regulary puppy's in our kennel.
Miniature Schnauzer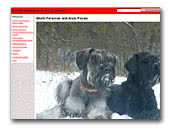 kennel Tai Barzdyla
Black and p&s riesenschnauzers in Lithuania.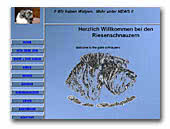 von den Bachquellen
Riesenschnauzer schwarz
20 Jahre Riesenschnauzer Zwinger von den Bachquellen VDH/FCI.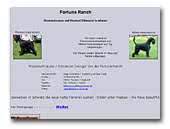 von der Fortuna-Ranch Schnauzer Kennel
Schnauzer Kennel "von der Fortuna-Ranch" black Standart Schnauzer and black Giant Schnauzer. We breed quality Schnauzers for Show an Family.
Standard Schnauzer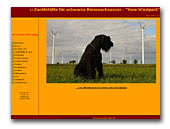 Riesenschnauzer vom Windpark
This is the very best line off germany sports and showlines, look in ouer homepage. Be my next guest.

Best Regards
Bianca and Karsten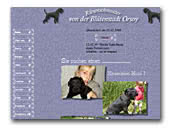 Riesenschnauzer v.d.Blütenstadt Orsoy
FCI/VDH
Seit 19 Jahren züchten wir schwarze Riesenschnauzer für Familie/Ausstellungen und Sport. Zeitweise haben wir Welpen aus Spitzenverbindungen.